The Library of Things – why should I borrow and not buy?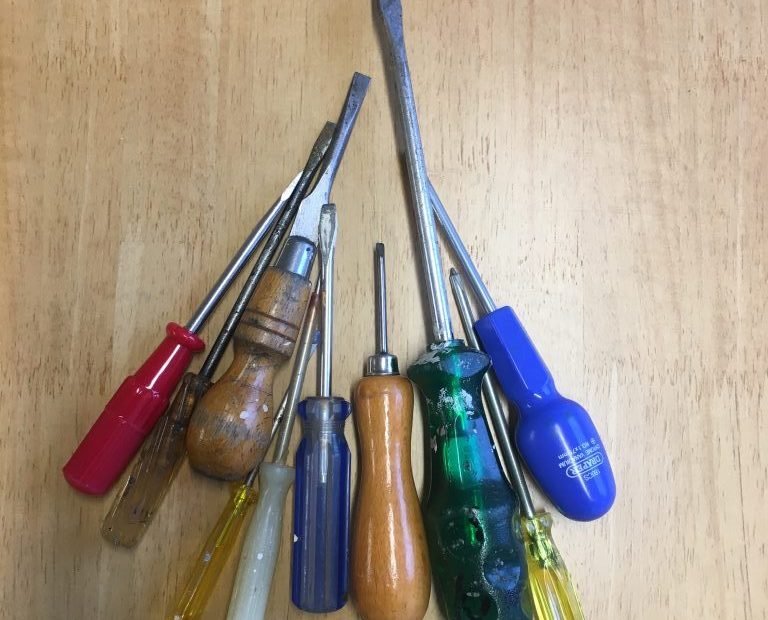 Ahead of the launch of our Library of Things next week,  new Media Volunteer, Jane tells us why we should borrow instead of buying in her first GK blog.
Coming soon to Greener Kirkcaldy is 'The Library of Things' – A library of tools and equipment for DIY and gardening projects, that can be borrowed for free from the High Street Hub.
So, aside from the obvious money saving incentive of borrowing rather than buying tools and equipment, why should you bother? It will save you space. Do you really want all those tools you have spent five minutes using sitting around collecting dust? Probably not. Let someone else do the dusting and utilise that space for something you really do want, or simply enjoy the health benefits of an uncluttered living environment.
More importantly, borrowing and so reusing normally underutilised tools that would otherwise be sitting in a shed or attic will reduce environmental impact. Making use of tool libraries, like The Library of Things, increases demand for existing products and consequently has potential to reduce demand for new ones. The majority of tools are made out of finite materials, such as steels and plastics, and often require mining and heavy industrial processes to produce. Yet, many useable items end up in the bin long before they need to. Increasing the usage duration and using products more efficiently will therefore help to relieve pressure on our environment by reducing our requirement for landfill.
Got a DIY project coming up or getting your garden ready for spring? Browse the DIY tools and gardening tools catalogues now to see what you can borrow and pop along from the 11th March 2017. Find out more about the 'Library of Things' or come along to the Launch Event on Saturday 11th March to find out what's on offer and become a member.
|