The European Week for Waste Reduction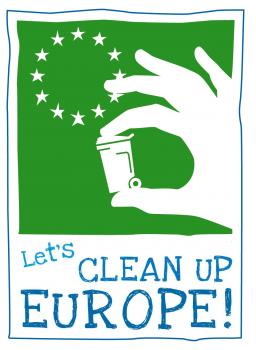 Right across Europe from 21st – 29th November was European Week for Waste Reduction (EWWR).This aimed to raise awareness regarding sustainable resource and waste management over the course of a week. Through the ideas of reduce, reuse and recycle, the project wanted to show that the reduction of waste could lead to a cleaner Europe with the combined effort of those who took part.
The main objectives of EWWR were:
Raising awareness about reducing waste by reusing and recycling different materials.
To focus on the work completed by those who participated during EWWR.
To try and inspire European citizens  to take part and focus on the four themes of reduce, reuse, recycle and lets clean up Europe.
This initiative also aimed to spread the message of the 3Rs. The 3Rs are;
Reduce waste
Reuse products
Recycle material
The EWWR project states that these actions are important options to take when developing a waste management strategy. Another part of this message was a clean up, an idea that would lead to a European Clean-up Day. Over the course of a year millions of tons of litter will end up in different environments, such as forests and beaches. To raise awareness of this issue, the European Clean-up Day asks participants to clean up their local environment; through this experience people can see how much litter has been dumped in their local neighborhood. This year this event took place 8th – 10th May 2015.
Waste reduction has become an important issue over the last several decades. According to EWWR, since 1970 the weight of household waste has doubled, and over the last 15 years has stayed at a high level. Also in 2011, 500kg of municipal waste were generated per person in the EU member states. The increased use and distribution of products now accounts for almost 50% of the emissions that lead to climate change.
This means that waste management is key in maintaining and reducing waste levels. Through reusing, reducing and recycling, waste management can be made more efficient. Recycle Now has a variety of tips and suggestions of how you can reduce waste in your home. You could reduce your food waste by planning portions for meals, have a shopping list for what you need, keep an eye on use by dates and learn how to store food to keep it fresher. Donating objects you no longer use such as clothing, shoes, books or furniture to charities or re-use organisations or swapping them with other people means these item can be re-used by others instead of heading to a landfill. Another option is repair, as there may be one or two items in your home that may be broken but can be fixed. There are a variety of shops that could offer repair services, so you could visit your local high street or look online.
Reduce, reuse and repair with Greener Kirkcaldy
Greener Kirkcaldy has recently launched a new project called Too Good To Waste with workshops, events and activities planned around reduce, reuse and repair, including:
Computer fix it drop-ins and computer maintenance classes
Sew and repair classes and up-cycling workshops
Swap events
Food waste workshops
If you are interested in learning skills and taking part in activities to reduce your waste, they have lots planned for January. See their events page for more information or get in touch by emailing info@greenerkirkcaldy.org.uk or phoning 01592 858458. You could also join their mailing list to be kept up to date on upcoming events.
|