Sustainable Students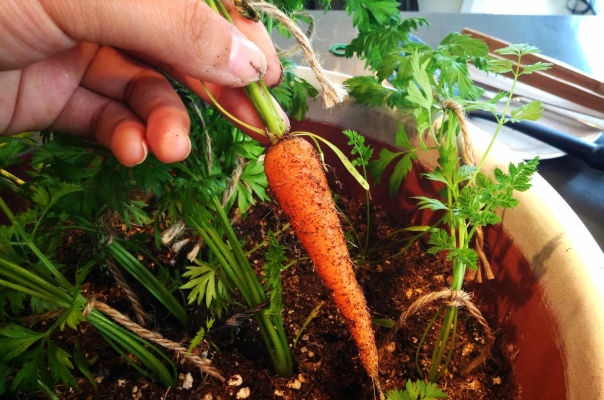 A decade ago no student would have even acknowledged that they can grow their own food with ease. As soon as urban farming was mentioned the mind would go to having an allotment, a very appealing idea but one they couldn't see fitting into everyday student life. However, in recent years things have changed drastically. From students growing food inside residencies to whole university campuses dedicating time and resources to create and edible campus in which students can get food from.
Easy and cheap. Two words that will have students all over perking up their ears. It is incredibly low cost to start growing fruit and vegetables and all you really need is a window that gets a good amount of natural light, It is even possible to start growing using a margarine tub as a plant pot. There are also so many everyday fruit and vegetables that can be grown. From oranges and tomatoes to carrots and various salad leaves. You can find more in detail advice from Suttons beginners guide. Of course there are some places that have gone above and beyond to create a sustainable learning space.
In 2008, a project In McGill University in Canada attracted attention through its edible campus which encourages sustainability and making a greener city a reality. There was a lot of work that had to be done and a lot of planning went into the edible campus. It is really difficult in built-up urban areas to create a good garden. Surveying the fall of shadows throughout the day helped maximise how space was used to grow plants effectively. In the end all the effort paid off as the university is now a source of sustainability within an urban community and has so many benefits, the edible campus has been used to educate young people about growing their own plants and food and even won and award: The 2008 National Urban Design Award in the category Urban Fragments.
The UK have certainly taken inspiration from this project with Brighton University making their own edible campus in partnership with McGill University. There are now food co-ops in Universities nationwide allowing students and staff alike to buy locally sourced fresh and organic fruit and vegetables along with other foods. In Scotland alone Edinburgh, Glasgow, Aberdeen and Stirling Universities offer these sorts of services. Another good thing about these food co-ops is that they are run by students themselves it is really amazing how the student population are getting involved in sustainable living. There is some amazing information about UK wide student co-ops on students.coop.
There is nothing quite as big scale as the projects featured in this blog in the local area which is why I call for students to make that step to growing their own food to do your bit for the local environment. As a student myself researching this has given me all sorts of ideas of how to save money, eat healthily and support the planet. Although I don't think my parents will be too keen on having plants growing in the house, I am off to university next year and will definitely put my plant plan into action.
|