Sourdough September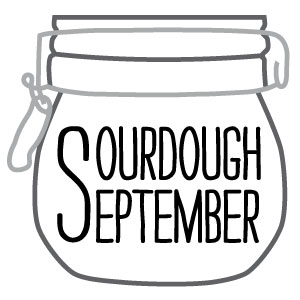 Its Sourdough September! Read all about why sourdough is so great in Sessional Worker Jackie's blog.
Since 2013 the Real Bread Campaign have spent every September encouraging people to get involved in making, buying and eating sourdough bread.
Genuine sourdough bread has only 3 ingredients – flour, water and salt – that are transformed into delicious, golden, crusty bread through using natural and wild yeasts to make the dough rise. This means that the bread is full of natural goodness and none of the artificial additives often used to make bread keep longer and stay softer.
Making sourdough bread is a skill – but it's easy to learn. You need to be able to plan ahead and to look after your sourdough starter – but you'll be rewarded by the satisfaction of creating real, delicious bread.
The Real Bread Campaign are encouraging people to get involved in Sourdough September by posting photos of your homemade sourdough on social media, by giving away some of your sourdough starter to friends and colleagues and by running sourdough baking workshops or events.
Greener Kirkcaldy are delighted to offer an 'Introduction to sourdough baking' workshop – this is a 2-part workshop where you can learn to make your own sourdough starter and then use this to bake bread and other baked goods. If you're interested in learning about this fascinating process and starting to bake with wild yeast then come along!
|