Smoothie Making 101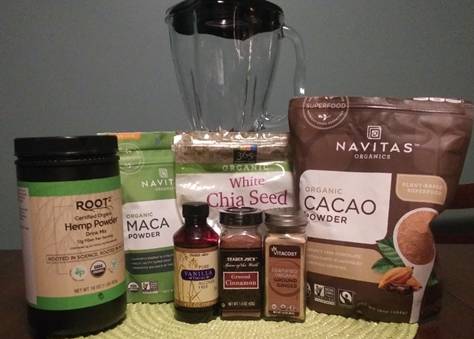 Keep calm and make smoothies by Kim Garman!
A few years ago when I was travelling back and forth to Burntisland from Baltimore, Maryland, I was looking for a place to volunteer while across the pond. I had recently earned my master's degree in nutrition and integrative health became a licensed nutritionist in my state and was excited to combine my desire for community outreach while also sharing my knowledge.
This is how I found about Greener Kirkcaldy. I was much honoured to be able to help with the Smart Cooking, Trust in Fife and Food Works! programs.  I loved every second of it!
One of my favourite things to share in class was smoothie making– an easy way to get in those daily nutrients.  It's also a good way to use up some fruits or veg that might be a wee bit too ripe to eat on their own.
If you are new to smoothie making, there's a simple downloadable guide from Good Clean Health. I like to share.  But remember, especially during these times of using what you have, there are no hard and fast rules to smoothie making.
Here are the four basic ingredients for smoothie making but this is by no means an exhaustive list.  You will need to adjust the recommended serving sizes below based on the size of your blender.
(Pictured is what I have on hand. I am beyond grateful and fortunate that I have a wonderful organic grocery store in my neighbourhood but again, we work with the resources we have)
1. Base: Milk, Plant-Based Milk*, Yogurt*, Kefir*, Green Tea, Juice, Water — 237-355 ml
*To keep the sugar content low, buy unsweetened when possible.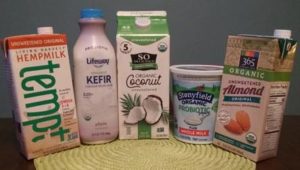 2. Fat: Nut Butters, Avocado, Coconut Oil, Flax Oil  — 15ml
Fat helps move vitamins around the body and also helps with their absorption.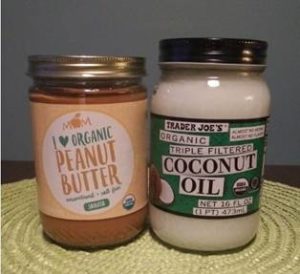 3. Fruits: Pick 1-2 –Frozen or Fresh Berries, Banana, Kiwi, Apples, Mango, Lemon/Lime, Watermelon, Pear, Plums –2 small handfuls of each.
4. Veg:  Pick 1-3–Spinach, Kale, Beetroot, Swiss Chard, Rocket, Carrots, Cucumber– 1 heaping handful of each
Herbs: Parsley, Basil, Mint, Cilantro
TIP: For those who have picky eaters in the house (large or small!) throw in some spinach which I find to be the mildest tasting of all the greens.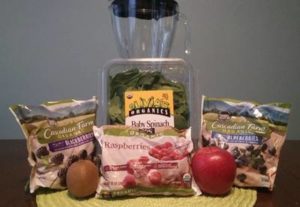 If you want to keep it simple, you can stop there and start blending.  But you can also add some powders (protein, cacao, maca), seeds (flax, chia, hemp), vanilla or spices (cinnamon, ginger, turmeric).  I recommend tasting before you add in sweetener. My sweeteners of choice, because of their nutritional benefits, are maple syrup (contains iron, manganese, zinc, potassium and calcium) honey (contains several vitamins and minerals) and dates (contain fibre and a variety of vitamins and minerals).  But remember to use those sweeteners sparingly!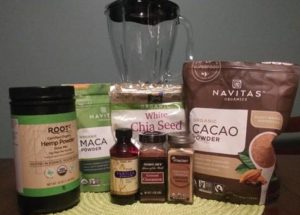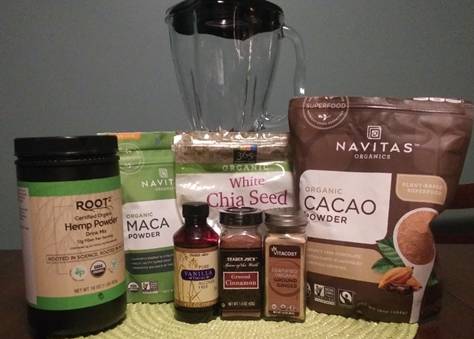 To better preserve the nutrients in your smoothie, blend for the shortest amount of time possible (30-60 seconds) and drink right away.
Be well and happy smoothie making!
|