Simple Guide To No Dig Gardening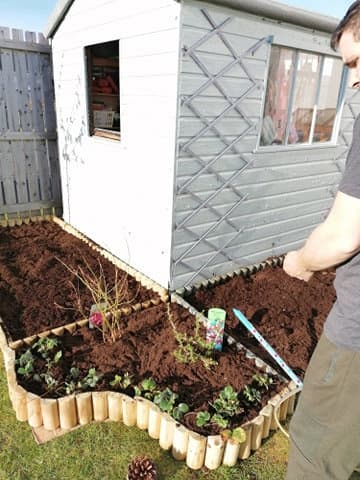 If you are fortunate enough to have a garden, you may be considering growing your own fruit and veg. By taking a "no-dig" approach you could be set up and ready to plant out in just a few hours.
You will need a few things to get started:
Cardboard

Compost

Sharp Knife or Scissors

Edging (optional)

Mallet/Hammer

Hand Trowel/Fork
Step 1: Pick a Space
The ideal site will get lots of sun during the day, be well sheltered and not too close to big shrubs or trees. It really doesn't matter if the existing ground is grassy, weedy or it's already bare soil. However, if it's grassy and very overgrown, then you might want to give the area a strim before continuing.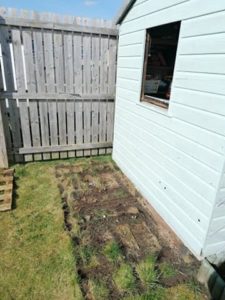 Step 2: Pick a Size
Decide on the size and shape of your bed and mark it out with some edging or twine. In the future, you will need to be able to access your plants as they grow. If you are making a large scale bed then consider creating pathways through it. Hammer in your edging. I used some wooden edging but, you could use pallet wood, stones, bricks or anything really. Be as creative as you want!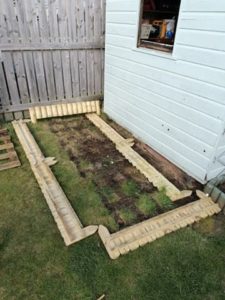 Step 3: Cut Cardboard to Size
Now you have to line the area with cardboard. It's best to use card which isn't laminated and has no ink on it – if possible. Use a sharp knife to cut your pieces to size and overlap all the edges. Once you have covered every part, you should give the cardboard a good soak with water.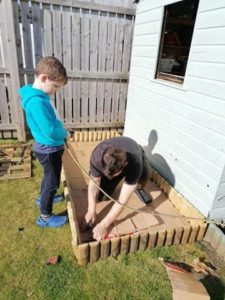 Step 4: Lay out Compost
Next, cover the cardboard with a layer of compost which is at least 10cm thick. I used 4 x 50 litre bags of general purpose peat-free compost from my local garden centre. However, there are a wide variety of composts online and in supermarkets. There are also soil calculators available online to help you work out how much compost you need. I gave my bed another soaking and now its time for me to plant out my veggies!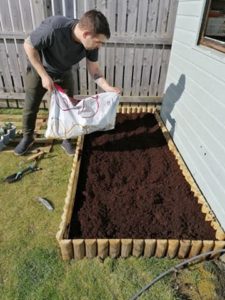 Look out for more handy growing guides and tips going forward.
Further Reading
This simple guide is intended for a novice gardener. However, I can recommend the following website for more in-depth reading:
|