Upcycled Milk Carton Planter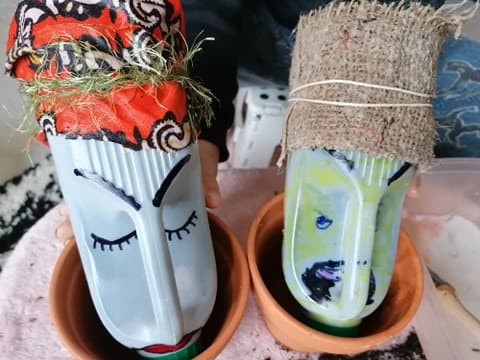 Looking to do something a little different in the garden this year and not spend a lot of money doing it? Below we will explain how to upcycle a milk carton in order to use it as a planter. Hope you enjoy.
Inspired by: Gardening on a Budget
What you will need
Clean Milk Cartons

Permanent Markers

Fabric

PVA Glue

Twine

Compost

Seeds

Drill (Optional)

Little Stones or Gravel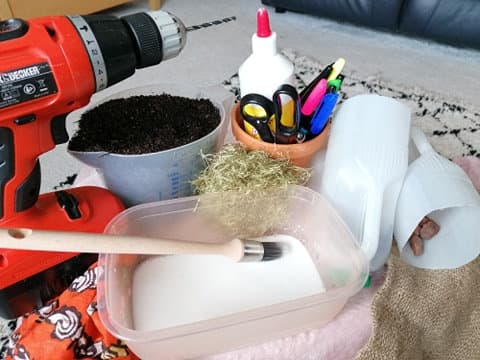 Make
Cut a piece of fabric 10cmx35cm and sit in a bowl of PVA glue mixed with a little bit of water.

Turn your milk carton upside down and cut the base off.

Carefully drill a few drainage holes around the screw cap.

Drill another hole on the back of the carton so that you can hang it up on a hook later.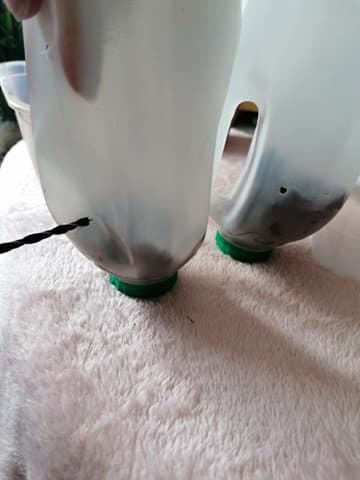 Decorate
Use permanent markers to draw a face on your carton.

Wring out your fabric and wrap around the carton – a bit like a headband.

Secure fabric in place with a bit of twine.

Put somewhere warm and allow to dry. 

Put a few wee stones inside your planter ready for the next stage.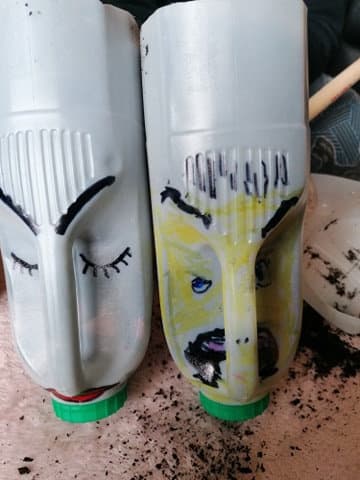 Grow
Fill up your new planter with some seed compost (right to the top) and gently firm down.

Sprinkle some seeds on top, (we did chives) thyme, parsley or even nasturtiums could do well.

Hang it outside, somewhere sunny and remember to water regularly!

We'll post a follow up picture in a few weeks to see how the hair is getting on.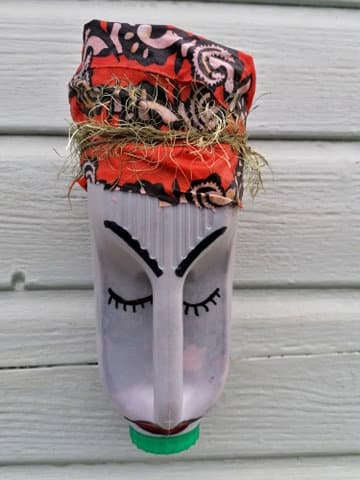 Tag us in your creations!
|