Ross' Diary – July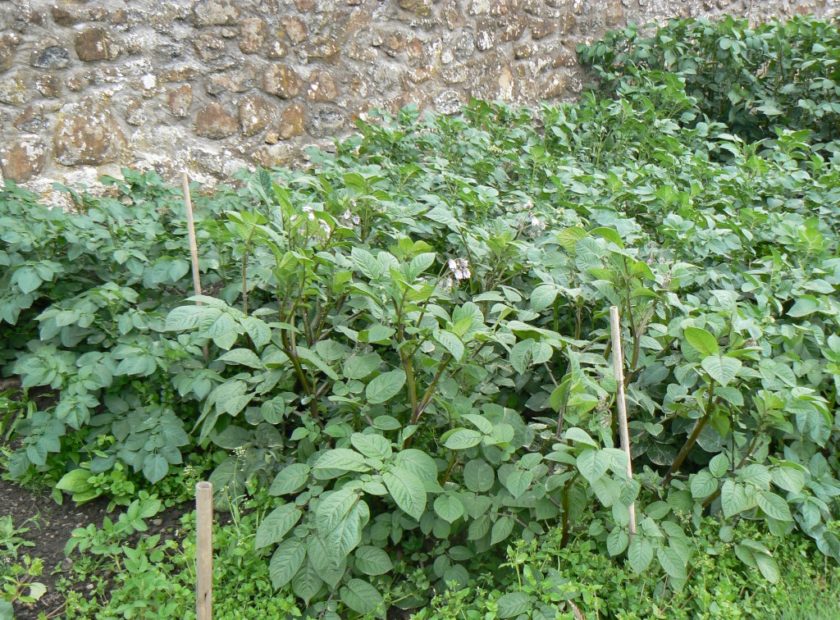 by Ross Laird
My most recent jobs in Ravenscraig Walled Garden
After the many rainy days at the beginning of our supposed summer, we finally have had a great spell of weather, offering us some relief at last. The first job of course was weeding, a job that is always needing done! After weeding, there was a space for some new plants and in a place where wild flowers seem to thrive, why not plant some more wild flowers?
The vegetable beds also needed to be weeded and so we hoed the onion and asparagus beds. Not only this but the training area was beginning to be taken over with the weeds, and so we also made a start at clearing the area of the weeds. After a break from the weeding it was time to mulch the blueberries. Hopefully our work produces many berries for us to enjoy!
On the next session, after a shock from the cabbages and kale being decimated by pigeons, we set about preparing our defences. Not quite so shockingly brave, we watered them and removed the dead leaves. Finally, we then covered the beds with fleece that will prevent insects and birds, but not the light and water.
Seed swap-UPDATE
After planting the two varieties of potato we got at the seed swap, we were extremely hopeful about the result. They have grown well and seem to have coped with our brutal weather, and we are looking forward to eating them! So far the Shetland Black and Salad Blue have been a success. The other varieties we have chosen to plant are the Sharpe's express, Pink fir apple and the Rooster.
|