Riding into a greener future: Kirkcaldy Cycling Festival 2023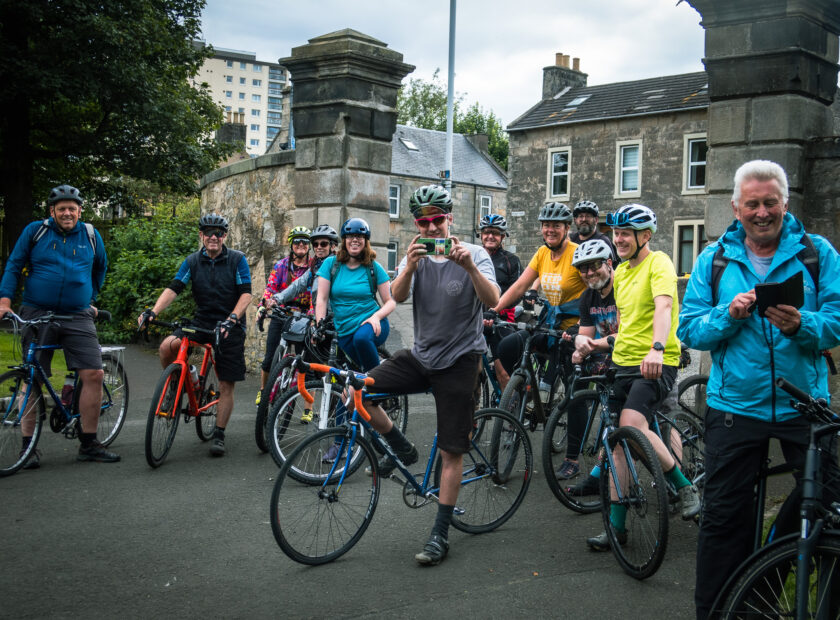 Encouraging cycling and walking is an important way to help tackle the climate emergency. Through Greener Kirkcaldy's community consultations, our members and community have asked us to bring this to the forefront of dynamic changes for Kirkcaldy and Fife.
So why would we host a cycling festival?
Cycling and walking can be seen as methods to get to A from B in an easily accessible and functional way. But it is much more than a practical way to lower your carbon footprint. Cycling is fun, good for your mental and physical health and connects people to each other and nature. What better way to celebrate cycling and its many benefits than through a festival?
This year, we launched Kirkcaldy Cycling Festival in Dunnikier Park with our family fun day and a community cyclocross race. 300 people came to take part in lots of fun activities.
Lang Toun Cycles Community Bike Shop helped keep bikes finely tuned with their Dr Bike service. People had a go on E-bikes. Children joined our slalom race and the 'hoop the bike part' game. They thoroughly enjoyed getting their faces painted and getting their photo taken on our Bangladeshi rickshaw.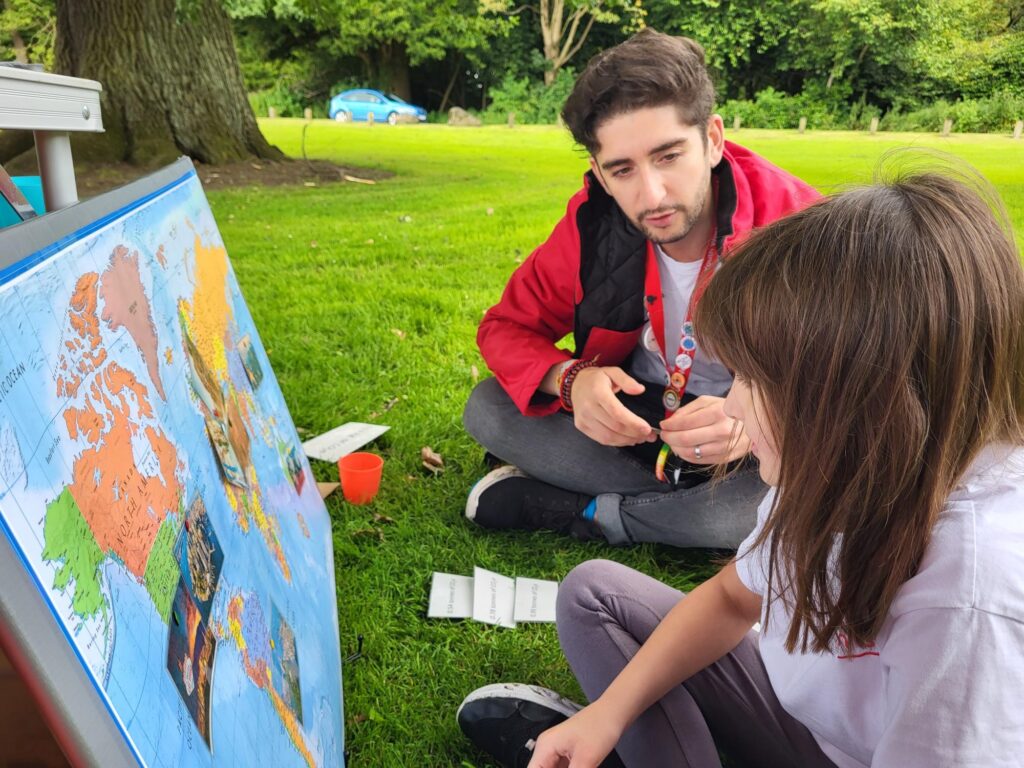 Youth 1st, Cosy Kingdom, Cycling UK Scotland and Dunnikier Country Park Development Group provided information and interactive games and engagement with everyone who joined in.
A family that came along shared this with us: "Just wanted to say how much we enjoyed the Kirkcaldy Cycling Festival. The new venue at Dunnikier Park was great and the festival had a nice buzz about it. Having attended the festival, my three-year-old was inspired to have a go on his 'grown-up' bike, which he had shown little interest in beforehand. Maybe we can get him cycling now. Thanks!"
Our first cyclocross race
Our cyclocross race started with the beat of local drumming group Resonate Drummers. We wanted to encourage participation and for the riders to enjoy the atmosphere and community of cycling. We had a wide range of competitors from around the world. Race experience did not matter.  Some well-seasoned racers were riding with many first-timers. Here's a couple of quotes from some of our riders: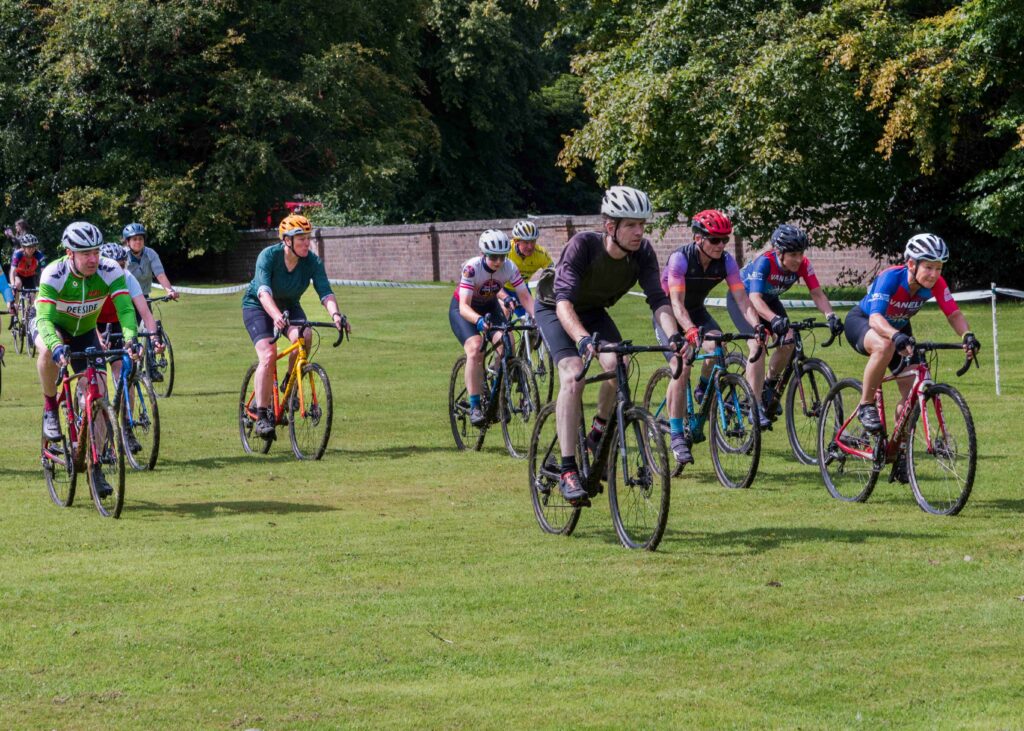 "I had a great time – I've done cyclocross races around Scotland before but I never imagined I'd have a chance to race in a 'home race' like this (having grown up in Dunnikier Estate) – it was great that my dad was able to walk down to see the race. Also, great to see some of the fastest riders in Scotland racing in Kirkcaldy and being really friendly and supportive."
"This event was a great event for a first-time racer like me. Yes, I pinned on number 10' and went racing. LOL! There were some really quick riders in the field and some good midfield racers, too. So it was an honour to be allowed a chance to give it a go with these guys."
A packed programme
The programme for the rest of the week included a cycle ride and talk with Markus Stitz who gave an inspiring talk about bike packing and his around-the-world adventures. Markus emphasised that we do not need to overcomplicate cycling. By keeping things simple, it gives access to most. Although he might have cycled in exotic locations, he reminded us of is the amazing opportunities that are available on our doorstep in Fife.
Our community food team ran a Fuel Your Ride cooking session. After a discussion about the nutritional needs of being active, they made savoury and sweet muffins. The idea behind this was to make something small to carry with you on your ride. They also made their own 'energy balls'. Great for when you need that extra little boost!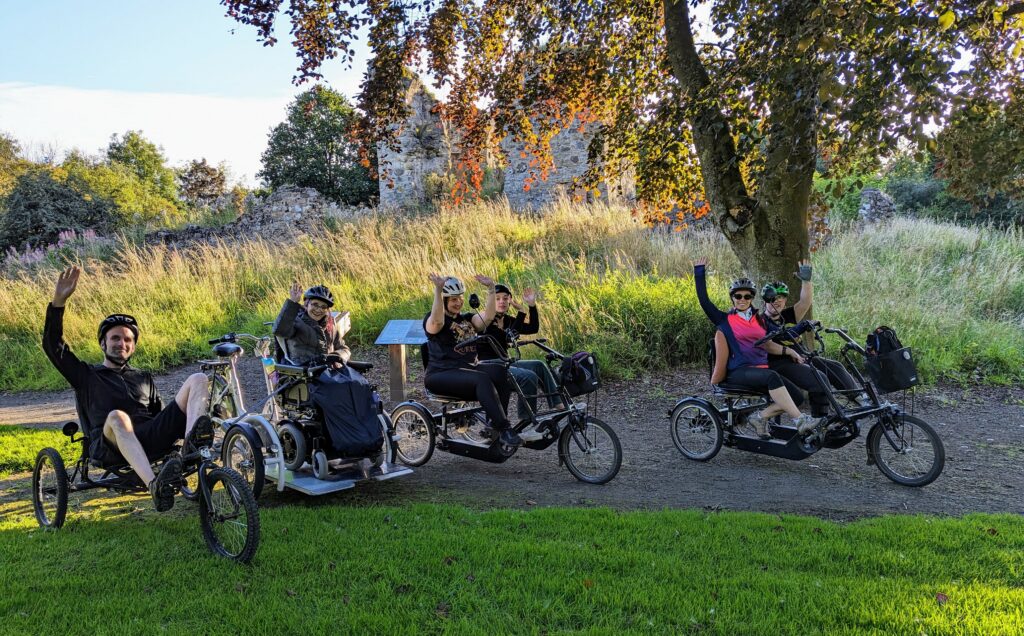 In partnership with Outdoor Education Fife, we ran an adaptive bike session at Lochore Meadows. This was to promote and demonstrate accessibility to cycling for all! There was everything from solo hand pedal bikes to an e-bike bike enough to carry a wheelchair. Outdoor Education Fife offer these bikes for rent, in addition to an induction on their whole range and an assessment of what each cyclist's needs are.
Lang Toun Cycles put on a mountain bike skills session and summer trail rides. The routes for these rides were in Kirkcaldy and the surrounding areas. The beauty of riding trails is that you are not on roads and you get into nature on your doorstep.
We also led a ride with a focus on young people. We wanted to encourage young people to cycle more and to raise their awareness of tje climate emergency. We cycled through Ravenscraig Park, stopping to practice some essential bike skills. After lunch on the beach, we cycled to Dunnikier Park and through Middle Den, hitting the trails for a taste of off-road cycling.
Thank you!
Over 400 people took part in the festival activities and we are incredibly proud of the event. We tried some new events this year and a new venue for the fun day. We now have lots of things to build on and new ideas for next year! We could not have had such a successful event without the support of our volunteers and board members. Many of them were in Dunniker Park at 8am for the Family Fun Day, helping set up the cyclocross track and event stalls. They are a fantastic bunch and deserve big, big thanks! Thank you to Paths for All for funding our festival and helping us make it happen!
Peter Wooding , Development Worker (Cycling Outreach)
Find out more about our cycling activities and see how you can get involved.
|