Report from our 2022 Annual Gathering & AGM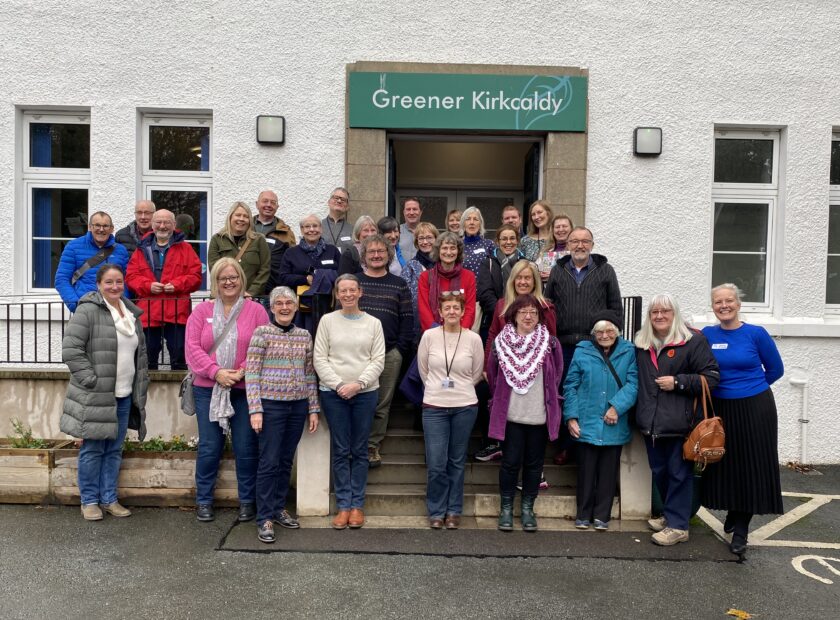 Greener Kirkcaldy's Annual Gathering & AGM is one of the highlights of the year. This is when we come together to share our successes and our future plans, and give our members, volunteers and others in the community a chance to meet and chat.
This year's gathering was the first held fully in-person since Covid restrictions ended, and the first at 8 East Fergus Place since 2019. It was heart-warming to have our community building packed with people for this event.
After a delicious and filling breakfast prepared by the Community Food team we heard from Greener Kirkcaldy's Chair Christine May. Christine outlined a number of our key achievements over the last year and presented some impressive statistics, including:
8,000 people took part in our activities and events
621 bikes repaired and serviced by Lang Toun Cycles
2,750 energy advice sessions through telephone calls or home visits
12,340 kg of good food redistributed through the Lang Toun Larder and Community Fridge
Christine thanked the staff, volunteers and funders who have supported this work. You can read more about what we achieved in our community in our Annual Report 2021/22.
Every One Every Day
Following Christine's presentation, we welcomed our keynote speaker. Emily Wallace is National Programme Manager, Appetite for Change within the People in Place team at Corra Foundation. She is working on a project called Every One Every Day and explained the roots of this exciting work in her talk.
Tessy Britton grew up in South Africa under the apartheid system, which segregated people by the colour of their skin. Tessy was struck by how effectively a system could divide people, and she started to think about how to create a system that brought people together, as successfully as the racist South African regime could divide them.
Today, Tessy is the Founding Chief Executive of Participatory City Foundation, a charity which runs the inspiring Every One Every Day project in the London Borough of Barking and Dagenham. This project has led to the creation of a network of community shops in the area, supported by 'maker spaces' where people can create and craft things.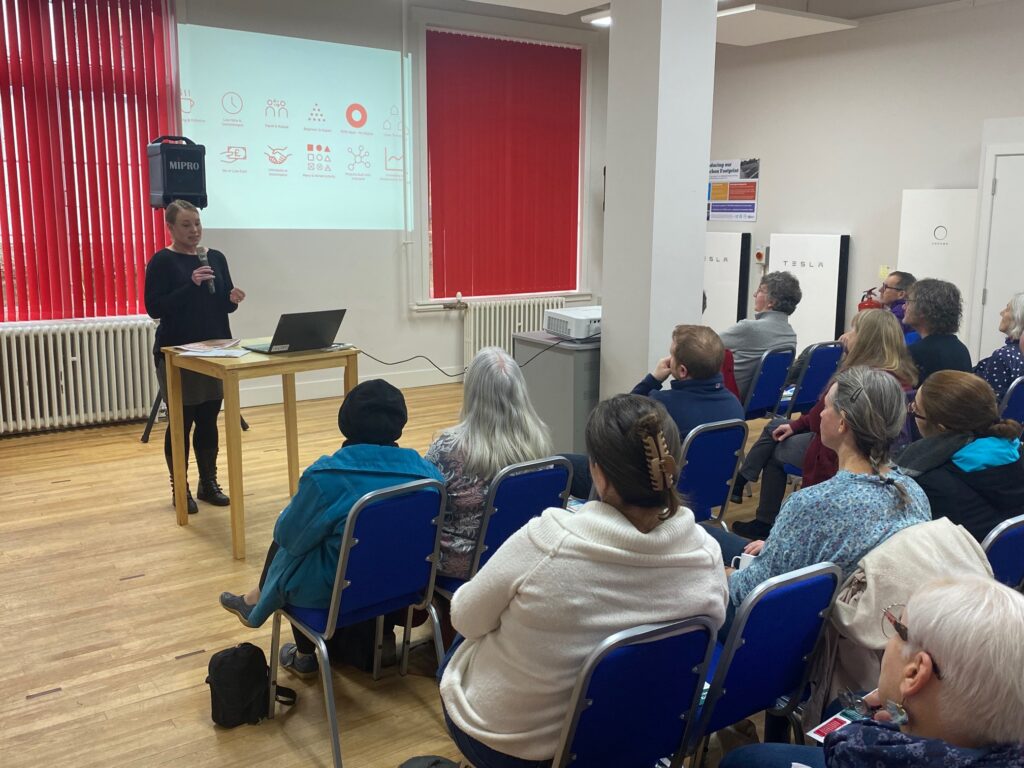 Every One Every Day aims to make it easy for people to get involved in making their community better and finding people who want to share their skills and work together on new initiatives. The project supports a huge range of activities including growing and cooking food, as well as making candles. And all events are advertised in a free community newspaper.
The Corra Foundation is looking into how to implement these ideas in Scotland and starting a conversation with a number of communities, including in Kirkcaldy. Emily used the approach taken by Every One Every Day to demonstrate the power of having informal ways for people to get involved with their community, and to engage in a way that doesn't feel like traditional volunteering, such as drop in sessions.
Emily stressed that it is important for community projects to take approaches that aren't afraid to fail. Community organisations need to be able to take risks and experiment. Being honest about their approach and shifting direction when something isn't working is important. One of the reasons why a flexible approach is needed is that predicting the future is nearly impossible. The sudden changes in society created by Covid-19 are a tangible reminder of that.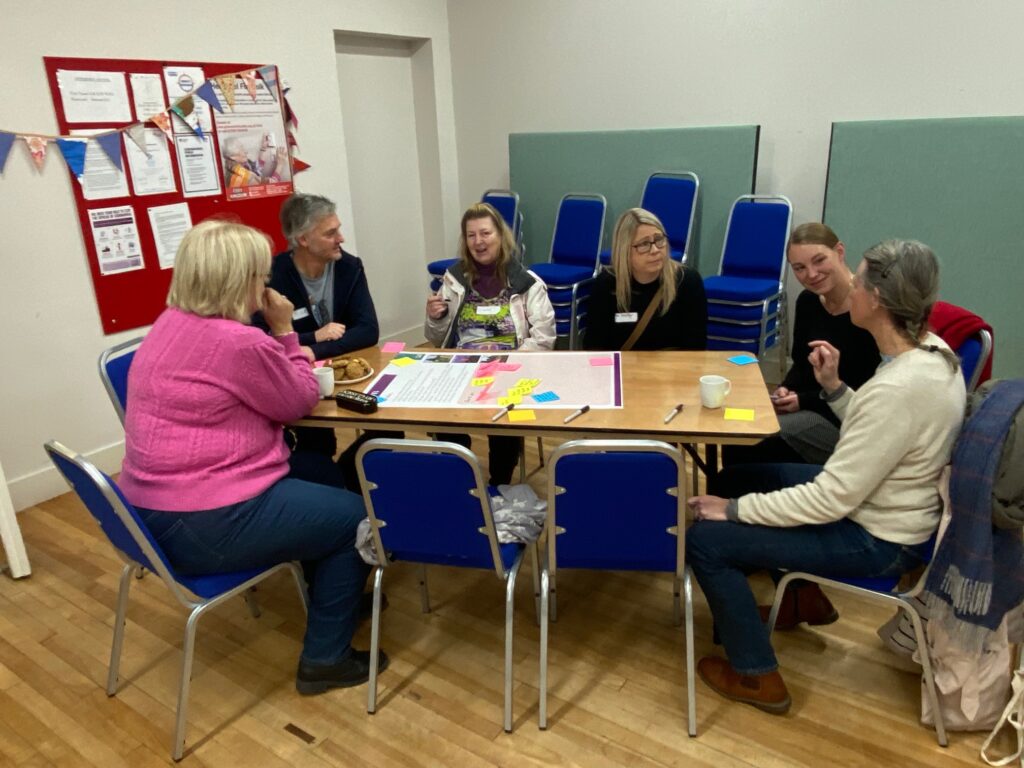 Shaping our next strategic plan
Following Emily's talk, we broke up into groups to gather ideas that will help shape our next Strategic Plan. This new plan will guide Greener Kirkcaldy's work over the next five years. We have been developing it over several months and we have lots of exciting ideas to get even more people in Kirkcaldy involved in our work.
You can see our ideas and contribute your own suggestions in our community survey, which is open until 16th January 2023. We will publish the results of the survey and our new Strategic Plan in Spring 2023.
Our AGM
Following the Gathering, we held our Annual General Meeting. Treasurer Ian Stirton presented Greener Kirkcaldy's accounts for 2021, three members of our management committee were re-elected, and members approved a small change to our constitution.
|