Reduce your fuel bills events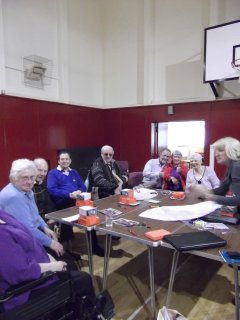 ARCHIVE: April 2011
As part of our Lang Toun Energy Savers project we are looking for community groups and clubs in Kirkcaldy to let us come along and help members learn about saving money on heating and electricity bills.
These are fun sessions and can cover practical things like how to programme heating controls, how to make a reflective insulating panel to put behind a radiator, and how to save money by switching tariff. Let us know what you would like us to cover.
To discuss what we can offer contact Alison on 01592 858279 or alison[at]www.greenerkirkcaldy.org.uk.
|