Our 2018-2023 strategic plan: report on our achievements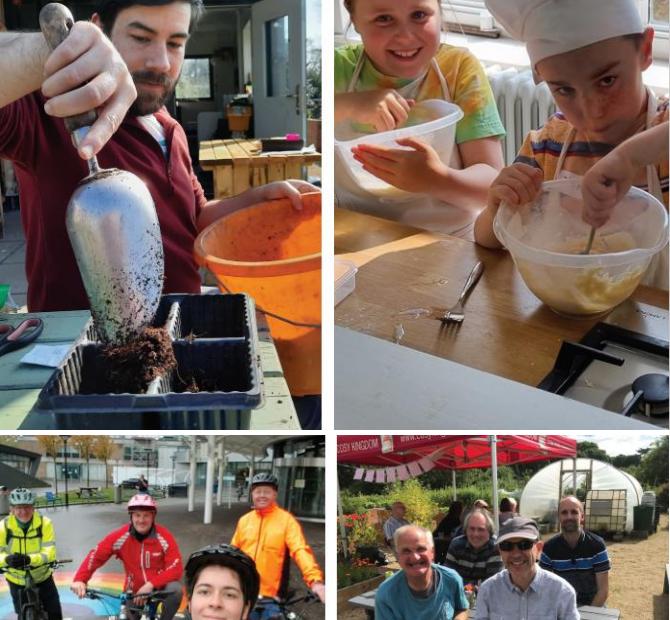 In April 2018, we published our Strategic Plan for a Sustainable Future 2018–2023. It described our aims to broaden and deepen our community engagement, deliver an ambitious programme of work to meet the needs and aspirations of local people and work towards financial sustainability.
We said we would prioritise six key areas of work:
The refurbishment and fit out of our premises in central Kirkcaldy as a new base for Greener Kirkcaldy and a new social enterprise project, the Community Food Hub
Delivering energy advice to tackle fuel poverty and climate change
Exploring the potential for community-scale renewable energy
Waste reduction education
Natural Play childcare
Developing our greener travel work, including a potential active travel social enterprise
Our 2020 strategic plan review added the following new priorities:
Redoubling our efforts to support our community to tackle the climate emergency
Providing emergency support to vulnerable people during the pandemic
Training and employability
Town Centre regeneration
Between 2018 and 2023, 39,000 people took part in our activities and services, saving 184,547 tonnes of carbon dioxide equivalent (CO2e). We refurbished and opened a community building and launched two new social enterprises – the Lang Spoon Community Kitchen and the Lang Toun Cycles Community Bike Shop.
We created two new annual festivals – Kirkcaldy Walking Festival and Kirkcaldy Cycling Festival. We also led a new Fife-wide cross-sector partnership to tackle the climate emergency, Climate Action Fife.
Other headline achievements include:
120 regular volunteers gave 21,000 hours of their time
12,200 households received home energy advice
4,000 handy service visits, installing energy saving measures
£7 million in financial gains for households receiving home energy support
18,000 community meals served
32,000 tonnes of good food redistributed through the Lang Toun Larder and community fridge
2,000 kg of textiles, electronics and furniture saved from landfill
1,500 bikes repaired and serviced by Lang Toun Cycles
800 people took part in cycle rides and training
1,300 people took part in Kirkcaldy Walking Festivals
170 people trained in climate literacy training
Read more about our achievements over the last five years in our report: Our strategic plan 2018-23 – report on our achievements (May 2023)
Our original strategic plan, review document and 2022 progress report can be viewed here: Our strategic plan 2018 – 2023.
|