Messages from Volunteers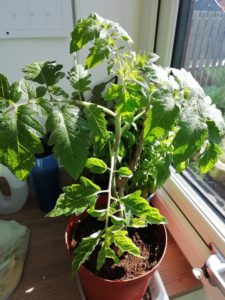 We have received lots of photos and updates from volunteers. Here is a selection from everyone:
Lesley Wallace, Gardening and Growing Volunteer
"I thought you might like to see some of the tomatoes which were started from seed. I don't have a greenhouse so they are currently occupying my kitchen, dining room and a wee mini greenhouse outside. I've had to give some to a friend. They're taking over a bit but I don't mind. The variety is Tomande F1, which is a beef tomato I think. I'm quite pleased as I've never grown tomatoes from seeds before. I've also got chillies and peppers coming up too."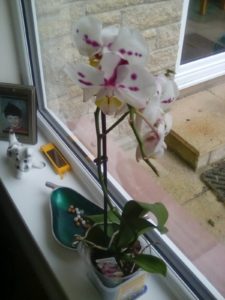 Gill Graham, Gardening and Growing/ Community Food Volunteer: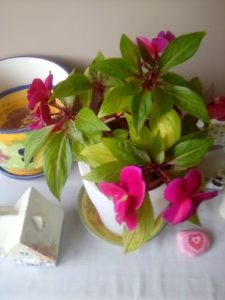 "Hi everyone – here are some of my plants for you to look at to cheer you up. Best wishes….missing you all big style. These are my orchids and a plant I rescued from Southport Flower Show."
Can anyone name the plant on the left?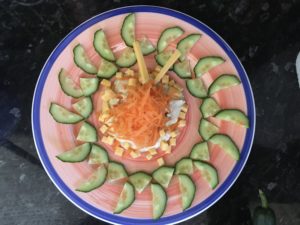 Linda Nguyen, Community Food Volunteer, and Simon Turner, Media/Community Food Volunteer.
"Before lockdown we usually spent a lot of time outdoors cycling, hiking, going to the cinema or discovering new places at the weekend. Now we spend a lot of time indoors and trying out new recipes, learning the keyboard, drawing, painting as well as reading more books and doing exercises every day in our garden. We hope all of you find a good thing to do every day and hope to see you all again very soon. Stay safe xx."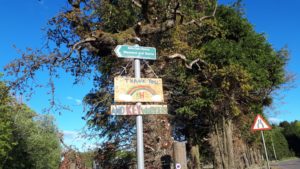 Wendy van Leeuwen, Media Volunteer, has been taking photos while she has been out walking and exercising.
Isobel Fury, Welcome Area Volunteer, has been helping people out in her community – helping neighbours with shopping and other helpful tasks.
Nicky Foster, Community Fridge Volunteer, has been continuing to collect ASDA donations for the Kirkcaldy Foodbank, and delivering meals for our Community Meals to Go project.
Carol Kennedy, Greener Kirkcaldy Management Committee member:
"I have just completed a diary for the  Mass Observation Archive where people fill in what they did on the 12th May each year, [More information here.]  I've been knitting and crocheting in the evenings and during my lunch.  Finished gift scarf number 2 of lockdown, so only 1 blanket, 4 bags (reusable market bags and a felted wool one) and a wrap still on the pins and hook!  Fortunately, I have a very big yarn stash to work with, so I'm unlikely to run out any time soon and as much of it from charity shops there is always some detective work to go along with anything I'm making."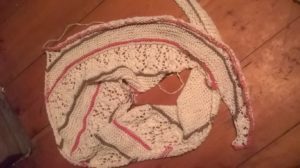 |