Volunteer opportunity
Lang Toun Cycles – Stores Volunteer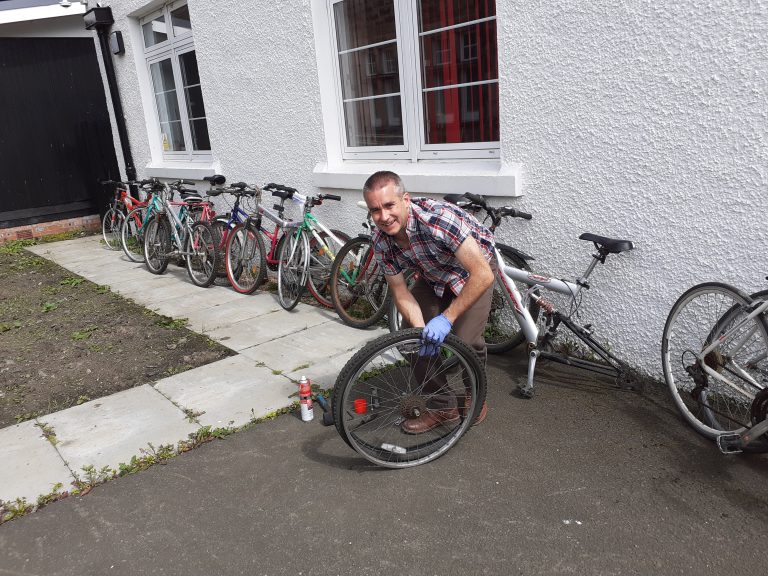 Lang Toun Cycles is a new community cycle shop, social enterprise start-up project from Greener Kirkcaldy.
Lang Toun Cycles is based in a large 2 story retail space at 245 High Street, Kirkcaldy. We are looking for volunteers to join our Cycle Stores team to work in our stores area taking in donated bikes, assessing them for refurbishment, strip down or recycling. Stores Volunteers will also help maintain a well organised and efficient storage system for parts and accessories and will help out on the shop floor if needed
Lang Toun Cycles opening times are:
Monday: closed
Tuesday:  10am – 5.30pm
Wednesday: closed
Thursday: 10am -5.30pm
Friday: 10am – 5.30pm
Saturday: 10am – 5.30pm
Sunday: closed
Main Duties
Checking donated bikes into the stores
Conducting initial assessments of donated cycles
Refurbishing donated cycles to a resale condition
Stripping down cycles as parts donors
Sorting waste into categories for recycling
Maintaining a clean, well-organised stores and workshop area
Helping on the shop floor if needed
Helping with events, classes and workshops at Lang Toun Cycles
Personal qualities
Approachable, non-judgemental, and have a friendly manner when dealing with other staff, volunteers, customers and visitors
Enjoy helping others and working in a team
Flexible and willing to learn new skills
Skills and knowledge
An interest in cycling and cycle mechanics
Some understanding of our environment and an interest in making Kirkcaldy a greener and fairer place to live
Basic admin skills and computer literacy
Support and training
Greener Kirkcaldy/Lang Toun Cycles Staff will give new volunteers full training and there are written processes and procedures to follow. Other training, such as recognised cycle mechanic qualifications and First Aid training will be provided as required
Commitment
Minimum volunteer hours:
9am – 1.30pm or 1.30pm – 5.30pm one day per week
Greener Kirkcaldy have regular volunteer social events which all volunteers are invited to.
Would you like to get involved?
Interested?
Please contact David Glover by emailing david@greenerkirkcaldy.org.uk or phone 01592 858458