Kirkcaldy's Greenest Driver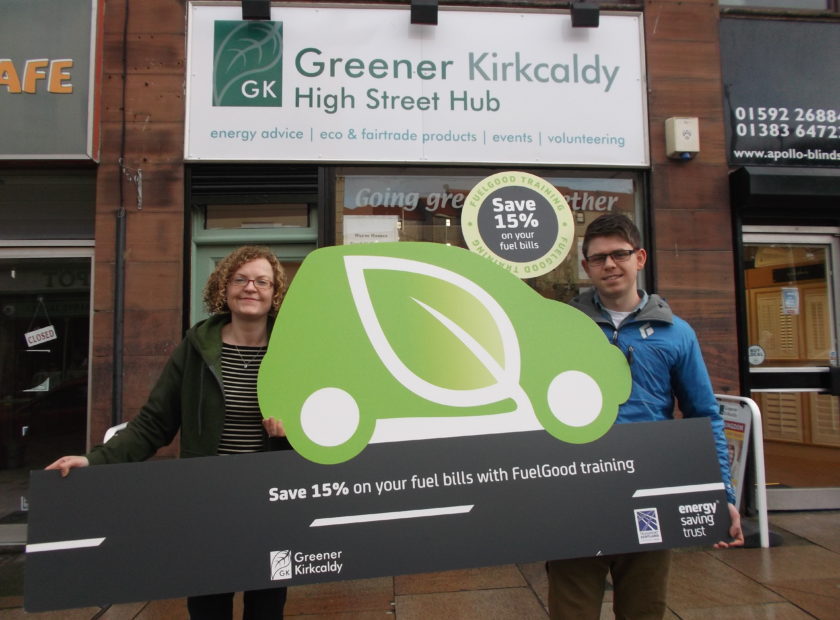 From September to November we teamed up with the Energy Saving Trust Scotland  (EST) to support local people drive 'greener', save money and reduce their impact on the environment. Local drivers benefitted from learning more efficient driving techniques from local instructor James Coutts.
Greener Kirkcaldy and EST were also looking for Kirkcaldy's greenest driver. We are delighted to announce that Liam Shearsby from West Wemyss has been crowned greenest driver, winning a 2-night break at the green tourism award winning Crieff Hydro.
Participants had to drive two circuits in the town. Fuel consumption was compared before and after to give savings as a result of training received between each circuit.  Liam made the most savings by increasing his miles per gallon from 56.8 MPG to 66.1 MPG as well as increase his speed by 2 MPH. By applying the training daily, his fuel consumption will continue to drop with savings of more than £1000 in the next 5 years.
The benefits of FuelGood driver training are not just financial; Liam is also doing his bit for the environment, by reducing Carbon Dioxide emissions by 0.54 tonnes each year. This is equivalent to the amount of Carbon Dioxide released into the atmosphere during two return journeys by car between Kirkcaldy and London (880 miles x 2).
78 Local drivers took part in the campaign so everyone benefits!
Mrs Mary Walls from Kirkcaldy won the transport quiz that ran alongside the Drive Greener Kirkcaldy campaign.
|