Kirkcaldy's autumn wildlife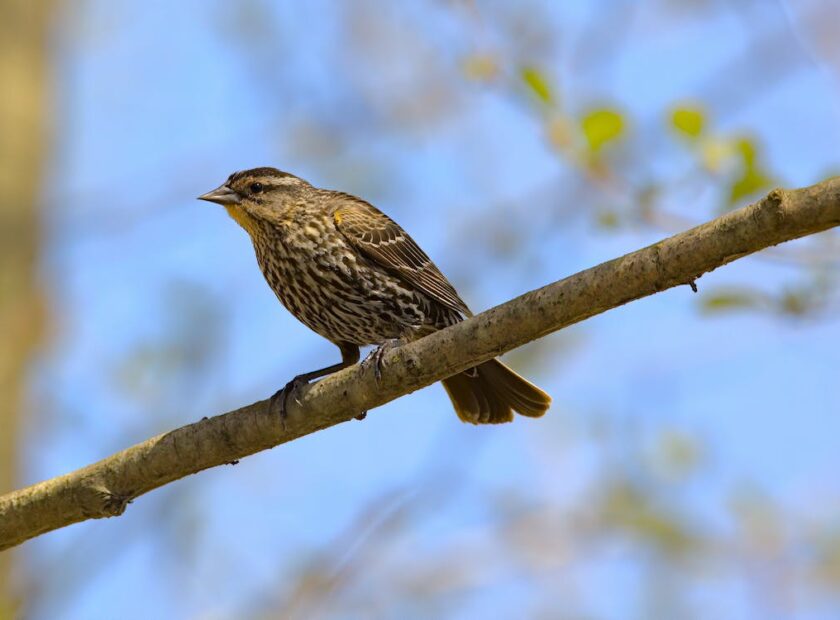 It's safe to say that autumn is slowly beginning to establish itself here in Kirkcaldy. Cooler days, longer nights and rust-coloured leaves are all signs of its presence. This is a truly wonderful time of year, not just for carving pumpkins, but for spotting all kinds of plants and animals too.
Now is a great time to see these different plants and animals in Kirkcaldy. Here are some common plants and animals to look out for to get you thinking more about the wonderful biodiversity which surrounds us.
Elder
The elder tree (Sambucus nigra) is a shrub commonly seen in many vast wooded areas and verges. It is easily recognisable with its green feathered leaves, stumpy structure and roughened, almost leathery bark. During the beginning of autumn, elder becomes even more recognisable when it begins to produce small berries which are green at first. As the season progresses, they ripen into a purple-black colour, which makes them edible for many wild animals looking to gather as much food before the hibernation period.
Pink-footed geese
Vast numbers of geese take flight at this time of year with their unmistakable V-shaped formations and calls.
But do you know which kind of geese they are? Pink-footed geese (Anser brachyrhynchus) are the birds we see flying in V-formations above us during autumn. Their very distinct, high-pitched call is easily recognisable during their flight. They get their name from their feet because, you guessed it, they are pink!
Pink-footed geese spend the summer in Iceland and Greenland and migrate here over the autumn and winter months. They can often be seen in large fields resting before taking off again. You'll hear them before you see them, so when you do – look up!
Redwings
The redwing (Turdus iliacus) is a type of thrush which is commonly seen at this time of year. Redwings have white chests with mottled brown spots and a distinct red patch under their wings, hence their name! At this time of year, redwings can be seen foraging for berries. They will very occasionally pop into gardens, so keep an eye out for them!
Hawthorn
Gallantly tall hawthorn trees (Crataegus monogyna) are famed for their associations with folklore, fairies and gorgeous white flowers. But did you know hawthorns also produce berries? Many birds can be seen during the autumn foraging for bright red clusters of bulbous berries called 'haws.' These gorgeous berries grow alongside the hawthorn's leaves which are leathery and almost 'lobbed' in appearance. They are a common sight in many fields and provides wildlife with plenty of foraging and nesting opportunities.
Fly agaric
This famous red mushroom (Amanita Muscaria) with its cupped head, white spots and white stalk brightens up our woodlands with its presence. As famous as Fly Agaric is for its vibrant look, it's also earned its reputation in other ways! For centuries, traditional folk healers used fly agaric's hallucinogenic properties for religious and ceremonial purposes, often doing so to connect with the 'other world.' As intriguing as this history is, fly agaric is toxic and should never be consumed.
Samantha Donaldson, Media Volunteer
What wildlife have you seen in Kirkcaldy this autumn? Get in touch to let us know. 
|