Kirkcaldy Online Walking Festival – a great success!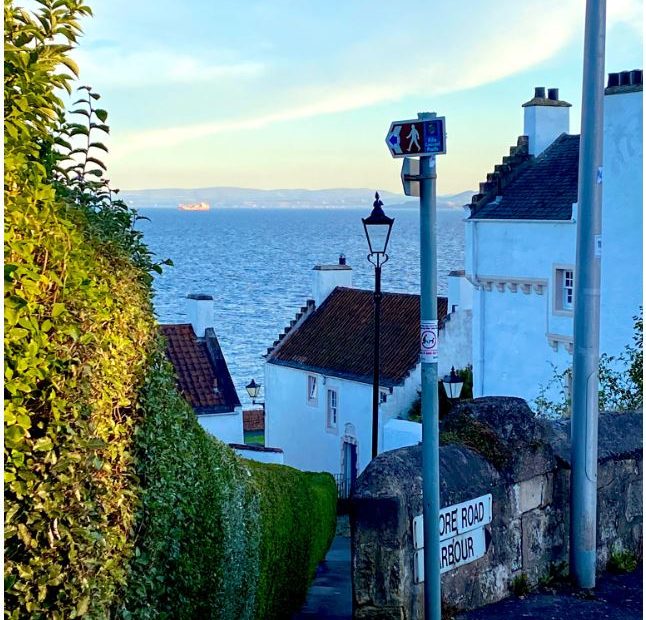 Kirkcaldy Walking Festival ran for the third time from 1st – 9th August 2020 and was unique in that it took place online! We were not sure how the concept would work, as the whole point of having a walking festival is to get people together with local organisations and get them our walking together – something that was just not possible this year for obvious reasons.
But rather than cancel the festival, we decided that we would try to encourage people to get out and explore Kirkcaldy themselves. With the help of a number of local organisations, we put together a programme of local walking routes and made them available for download on our web-page. And perhaps spurred on by lockdown stir-craziness, the local community really embraced this rather unusual digital walking festival.
Our online walking programme offered 28 walks submitted from 10 different local organisation and focused on different themes, including nature, history and poetry. We even had 5 video walks that allowed those shielding or isolating to virtually explore the town. A huge thank you to Fife ABE, Homestart, Bums Off Seats, Kirkcaldy Ramblers, Fife Walking, Seafield Environmental Group, Walk On Kirkcaldy, Kirkcaldy Civic Society and Tony Wilson for providing routes. We hope to walk with you all in person next year!
The Walking Festival webpage had over 700 visits in July and August and hundreds of routes were downloaded. Thanks to everyone who had a look and downloaded walks. We hope that the routes helped you during a difficult time.
Thanks also to those who signed up to the Walking Festival's two events –  a screening of the film "Mile..Mile and a Half" and "Strolling Through Lockdown". Both events were inspiring and just made all who attended want to get out in the fresh air. It was also lovely to share stories about how walking has helped people cope with lockdown, which is summed in the graphic below, created from comments made at the latter event. 40 people in total attended the 2 events.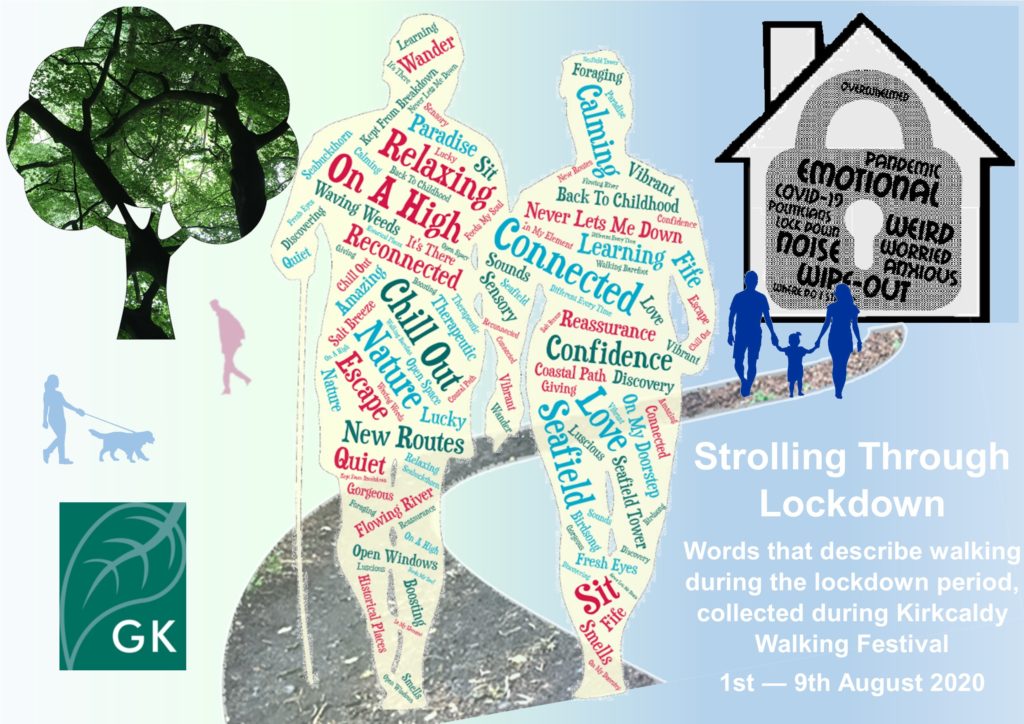 We would also like to say a huge well done to our competition winners who each won £25 of Trespass vouchers. John Murray won the creative competition with his perfectly composed photo looking across Dysart to the Forth (below) and Susan Cotton was victorious in the walking marathon challenge, completing an astonishing 133,953 steps during the festival week, which is about 60 miles!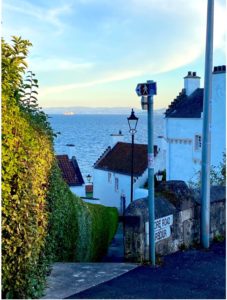 The Kirkcaldy Walking Festival Programme 2020 will remain on our web-page, so that walkers can continue to download the routes and explore Kirkcaldy.
We would also be grateful if you could spare a few minutes to complete our walking survey, which you can do even if you did not take part in the festival. Thank you.
|