July recipe: Garlic scape tempura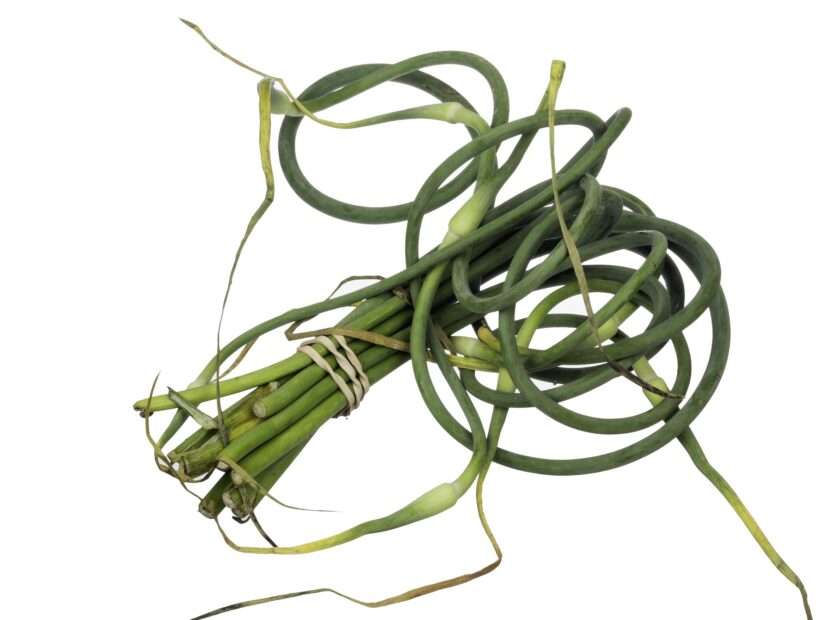 Our Community Food Team Manager Ger shares a Garlic Scape Tempura recipe in her latest blog. 
Garlic Scape Tempura
It's time to harvest garlic. If you are growing the hard neck variety, garlic scapes are the curly tendrils that come up from the plants. They contain tiny bulbs at the top, which may be planted and will become garlic in three to four years. They are also delicious when eaten. Just remove them from the plant them when they are still tender (if left too young they will go woody).  Removing scapes will not damage the plant.
You can find more culinary uses for garlic scapes here.
500g Garlic scapes or as many as you have
Vegetable oil for frying
Lemon juice
Salt and pepper
Tempura batter ingredients
70g cornflour
30g plain flour
80ml chilled sparkling water
Small handful of crushed ice
A pinch of salt
Method
Mix the flours with a pinch of sea salt. Whisk in the sparkling water and crushed ice just before you are ready to use and cook the tempura.
To make tempura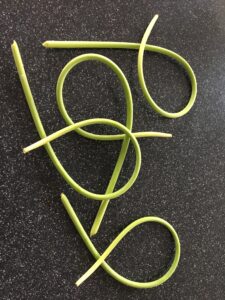 Wash and dry the garlic scapes. Remove the tiny bulb at the top. If the scapes are long, slice in
smaller pieces (4-5 cm lengths).
Heat the oil in a deep-fat fryer or large heavy-based saucepan (no more than half-full) to 180C, or until a piece of bread browns in about 45 secs.
Add the scapes to the batter and mix well.
Fry straight away in small batches. Separate the scapes as you add them gently into the hot oil.
Cook for 2-3 mins until crisp and lightly coloured, then drain on kitchen paper and season.
Pile the scapes on a warm plate, squeeze over the lemon juice and season with salt and pepper.
Serve with your favourite sauce or dressing. Enjoy!
|