Job Opportunity: Community Food Team sessional worker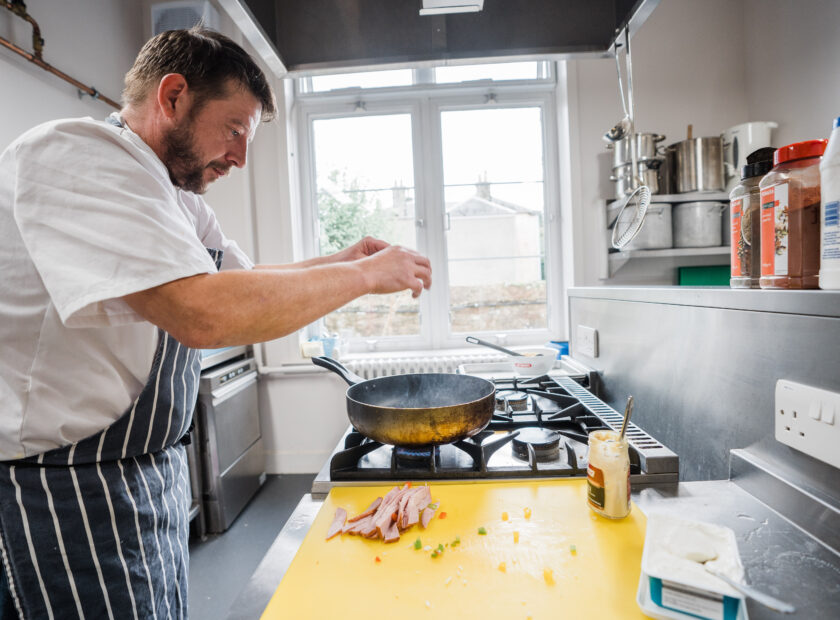 This is an exciting opportunity to join the Community Food Team to support our busy weekly programmes and activities.
The team are based at Greener Kirkcaldy, 8 East Fergus Place, Kirkcaldy. Our Lang Spoon Training Kitchen is where people come to take part in cookery courses and workshops. The Lang Toun Larder is our community food pantry, which collects and redistributes surplus food from businesses, keeping good food in circulation and reducing food waste.
We are looking for an experienced sessional worker to support the team to develop and deliver a range of community food activities, cooking classes, volunteer and training sessions and the community pantry. You will have a passion for connecting food and people from all backgrounds, a willingness to get stuck in and the ability to adapt to a busy work schedule.
Our busiest days are Wednesdays and Thursdays so you will need to be available on both those days as well other times to be agreed in advance, which may include some evening work. This role is funded until March 2022.
Greener Kirkcaldy is a community-led charity and social enterprise, working on a local scale to benefit people and our environment. We run a wide range of projects: tackling climate change and social injustice and bringing our community together.
Download the full role description here:
To apply, please send a CV and covering letter setting out why you are suitable for the role, to jobs@greenerkirkcaldy.org.uk by 5pm on Monday 9th August 2021. Late applications will not be accepted. Interviews will take place on Friday 20th August.
If you would like to discuss this post informally, please contact Geraldine O'Riordan geraldine@greenerkirkcaldy.org.uk.
For more information about Greener Kirkcaldy please see http://www.greenerkirkcaldy.org.uk/about.
|