How to Make Tarka Daal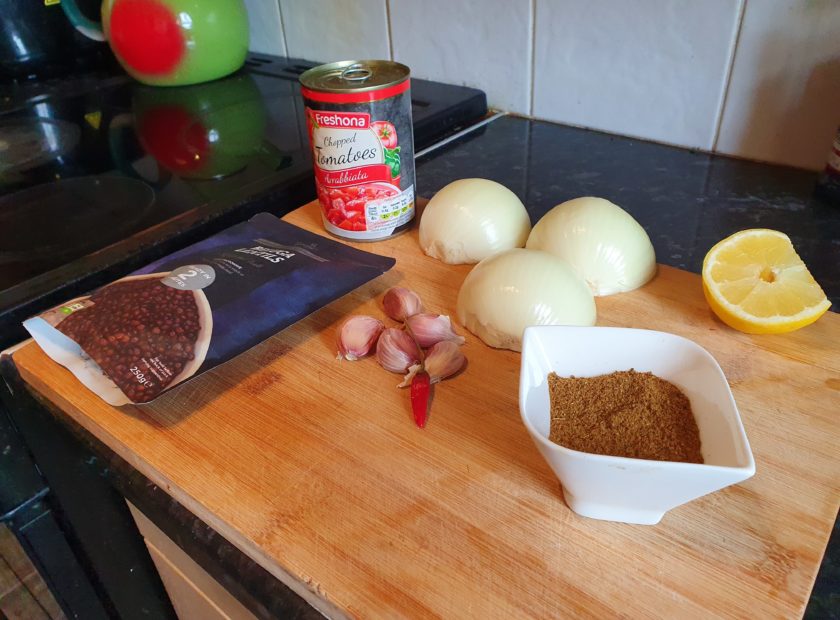 The latest in our "How To Make" series from our Community Chef Iain is Tarka Daal and Garam Masala. Iain will take you through the recipes step by step to guide you.
Tarka Daal is a lentil dish lightly spiced and deep flavoured dish that can be eaten simply with bread, accompaniment to a main meal or used as a base for curry sauces or even soups.
Spices
Garam masala-  This translated means "Hot" mixture of spices. The term "hot" refers more to the warming flavours given by garam masala than heat from chilli. There is no set recipe for garam masala and there is no problem buying a jar readymade but if you have or can get a mini coffee grinder would be well worth investing because when you start experimenting will spices you will find yourself becoming more creative.
My Basic Garam Masala
Life is too short to weigh out dried spices, so try to judge it, use a spoon as a guide if you prefer but is better to try to use your instinct and smell.
Cumin, fennel and coriander seeds are what I call the background flavours setting the stage for the more bold spices.
These include star anise, cardamom pods, black peppercorns, cloves, cinnamon.
These are what I would say the basic spices are, the advantage of buying whole spices are they can be bought for less, their flavour is locked in until grounded giving a much longer shelf life and you can adjust your blend to a specific dish you are making.
To make
As a guide use equal quantities of cumin, fennel and coriander seeds
Approx half a regular-sized spice jar of each
This is background so doesn't have to be too accurate
3 Star anise
6 Cardamom pods
20 Black peppercorns
½ Cinnamon stick broken
4 Cloves
All these spices are very strong in flavour so with these try and stick to the quantities.
When you have all your spices ready it is time to roast them. This is a very important stage in the process as it starts to release all the flavours (oils) in the seeds so when you grind them you get the maximum flavour.
Start with a dry frying pan and add all your spices put on a low to medium heat. Gently shake the pan every few minutes, you don't want to see too much colour on the seeds. If the seeds look like they are colouring too fast then turn down the heat. After about 10 mins you should be able the smell the spices then transfer to a plate and allow to cool.
Tarka Dhal Recipe
Ingredients
2 Onions
½ Bulb of Garlic
2Tbsp Garam Masala
1Tbsp Tomato Purée
200g Red Lentils
Chopped Coriander to serve
Method
Finely chop the onion and garlic and sweat in a pot with 4tbsp vegetable oil
When onions are starting to take on some colour add the tomato purée and garam masala and mix well
Add the lentil and 700ml of water then bring to a simmer
Stir occasionally so the lentils don't stick to the bottom of the pot
Cook till the lentils are soft approx. 15-20mins
If it looks a little thick add some more water, this depends on your preference
To finish the dish taste and season with salt, if it needs flavour boost add a little more garam masala
Sprinkle some chopped coriander to finish and enjoy with flatbread
|