How to make Rhubarb Crumble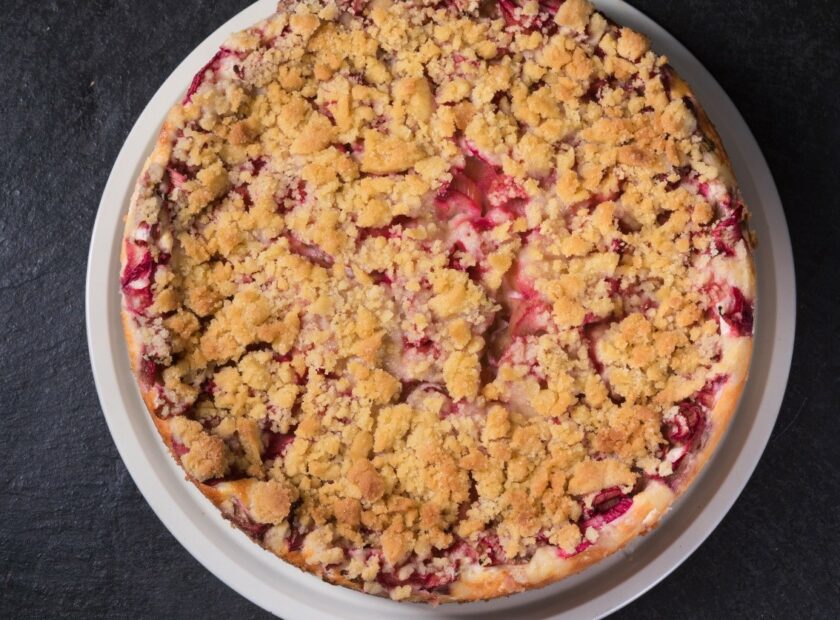 Our Community Chef Iain shares how to make Rhubarb Crumble in the latest of his "How to make" series.
Spring is here….let's take a look at what is in season!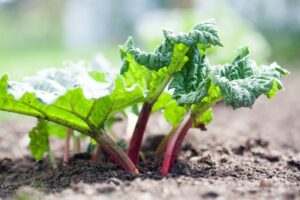 This is the time of year where we move away from winter produce and start to cook with the spring offerings. Fresh fruit is one thing we don't have a lot of during the cold months and rhubarb is one of the first that is available now and makes a great crumble, chutney or jam. Flavours that go well with rhubarb are ginger, orange, cinnamon and vanilla. Remember when cooking rhubarb, the amount of sugar required will vary according to how sharp the rhubarb is so it is important to taste as you add sugar. If you have rhubarb in your garden or see it at the shops, why not try making a rhubarb crumble?
Rhubarb crumble recipe
To make the filling
500g Rhubarb cut into 2-inch pieces
100g (approx) Castor Sugar
Remove leaves, wash and prepare the rhubarb by cutting it into pieces
Add the rhubarb to a small pot and add a splash of liquid. You can use water, apple or orange juice
At this stage add any other flavours that you are adding, some finely grated fresh ginger goes well
Put the heat on low and bring to a gentle simmer for about 10mins, more liquid will be released as the rhubarb cooks
When the rhubarb is tender but still holding its shape, gently remove from the cooking liquid
Add half the sugar and dissolve over medium heat and taste, add as much sugar as required to taste
Now increase the heat and reduce the liquid until it is a thin syrup consistency, return the rhubarb to the liquid, then cool
To make the crumble topping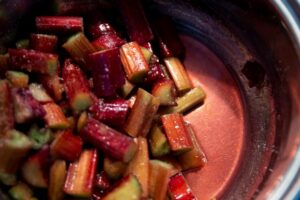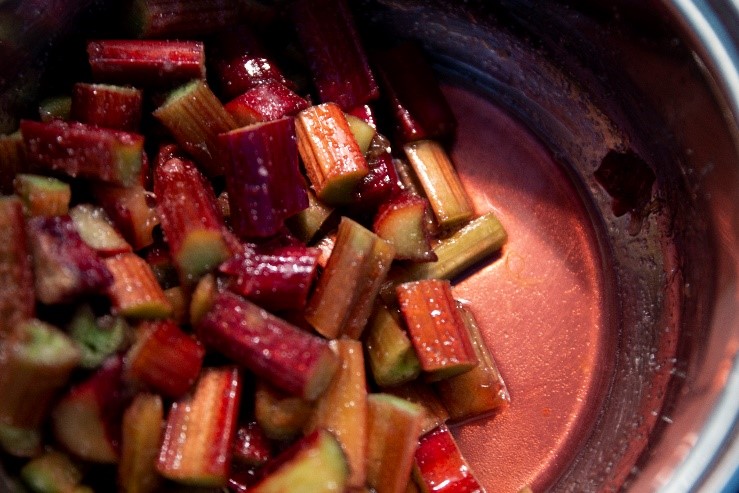 140g Self-raising flour
80g Butter or Vegetable Spread (Chilled)
50g Demerara or Castor Sugar
Some chopped nuts, orange zest or oats are a nice addition
Dice the chilled butter and add to the flour in a bowl
Gently rub in the butter with the flour until it resembles breadcrumbs
Add any other ingredient into the topping and mix gently
To assemble the crumble
Pre-heat oven to 200°C then choose a suitable ovenproof dish so that the rhubarb (not liquid) half fills the dish. Then pour some of the syrup over slowly so that it is just below the level of the rhubarb. Sprinkle a good layer of the crumble topping over and bake for approx. 30mins or until golden.
Any leftover syrup can be chilled and used for up to 5 days to accompany ice or even a good addition to a cocktail.
You can view all our recipes here.
|