How I started my volunteering journey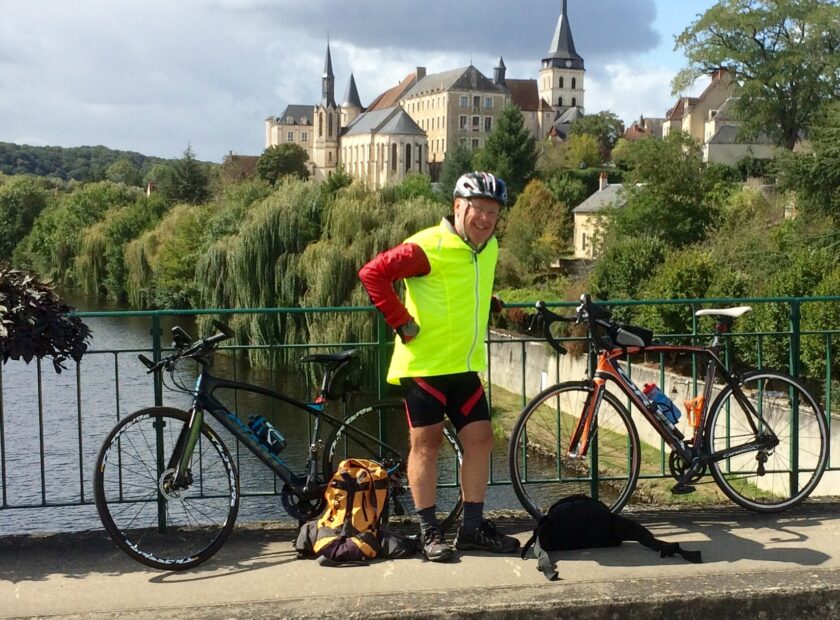 Mike Earrey has recently joined Greener Kirkcaldy's team of cycling volunteers. In this blog he shares how he began his volunteering journey.
Only a year ago I had no idea what volunteering was all about.
I'd been for a guided walk on a Perthshire hill where natural regeneration of the vegetation was being encouraged. At the end of the walk there was a short chat by the leader telling us all about how it had started.
The land had been obtained through a community buyout some years ago, and about twelve years ago serious moves were made to change things on the hill.
Non-native tree and shrubs had to be removed, along with grazing by sheep and deer.
Fences had to be built and paths and drainage installed. Major work like boundary fencing was completed by contractors, but all the other work was done, and continues to be done by volunteers.
After the wee chat we were asked if we would like to help. It was a no-brainer really. The hillside was beautiful with no grazing animals eating the saplings. Visitors were discouraged from wandering away from the paths and wildlife was thriving.
Helping to maintain and continue to improve the land was definitely something for me, so I put my hand in the air. From then on I helped with all sorts of tasks, digging ditches, mending fences, lopping heather, bashing bracken and manning the local charity shop.
At the same time I'd enquired about cycle leading courses and how this could help with active travel, improving health and fitness and attracting tourists to the area. It all fitted together very well. I took the course and achieved the qualification. Then I regularly helped or led rides through the area where I lived at the time.
I've recently moved to Kirkcaldy and I now hope to be able to contribute to Greener Kirkcaldy and all it stands for, by becoming involved in encouraging cycling and active travel.
Many useful events, support, and other benefits to society as a whole would simply not happen without volunteers.
For many people it adds purpose to their lives, a daily task to be done or a regular get together with others. For others it can be as simple as getting a warm glow and a sense of helping achieve something.
Volunteering can be hard work. It can also be lots of fun! And you will meet all sorts of new people.
Mike Earrey
If you'd like to join Greener Kirkcaldy's team of volunteers please email volunteer@greenerkirkcaldy.org.uk or telephone 01592 858458.
|