Greener Kirkcaldy Volunteers – THANK YOU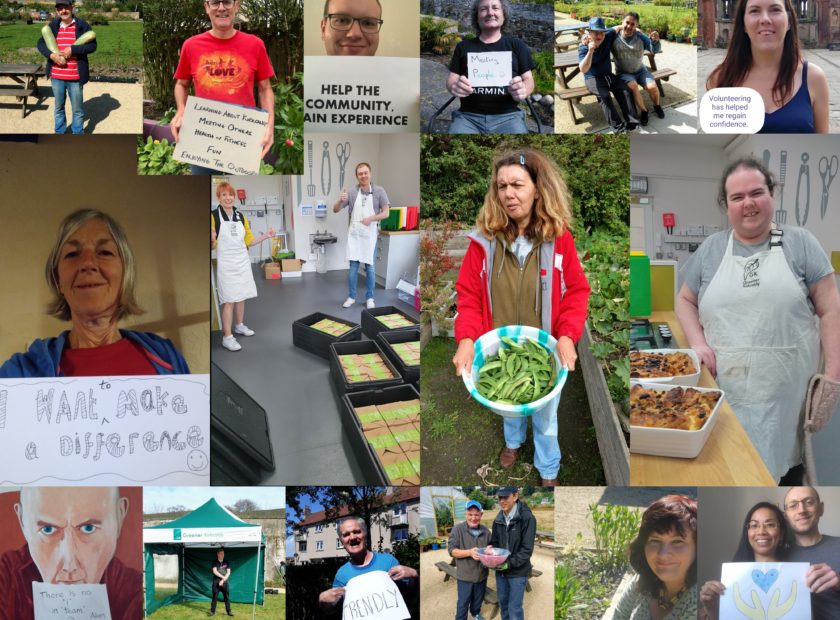 It's Volunteers Week from 1-7 June 2020. It's celebrated not just in Scotland but all across the UK. This year the focus is on thanks, gratitude and recognition.
Greener Kirkcaldy is always really proud of our volunteers past, present, and future. We thank you all for your time, commitment, support, and enthusiasm in everything you do. It's been really hard for us to pause most of  our volunteer programmes during lockdown. We've introduced more ways of keeping people in touch and connected throughout this time. We know there is still more to do in the meantime to keep everyone informed, and involved. We really appreciate all your support and patience during this difficult time.
Some volunteers have been able to help us with Community Meals to Go, others are takings photos making videos and writing blogs, and some are taking care of the garden (RWG allotment holders ). We've also got lots of volunteers who are helping out in their community with other projects, and supporting neighbours, friends and family.  We've been keeping in touch with volunteers who are isolating or are just enjoying a break too. Everything you have done big or small, in your home or for others, is helping our community to stay safe and healthy. We thank you, we are grateful to you, and we recognise all your efforts.
We've also had to be a bit more creative this year in finding ways to celebrate volunteers. Volunteers have sent us photos and we have created a collage of photos to represent them all. Keep an eye out too on our social media for more volunteer stories over the next week too.
We look forward to seeing you soon again.
|