Greener Kirkcaldy awarded National Lottery funding for Community Food Hub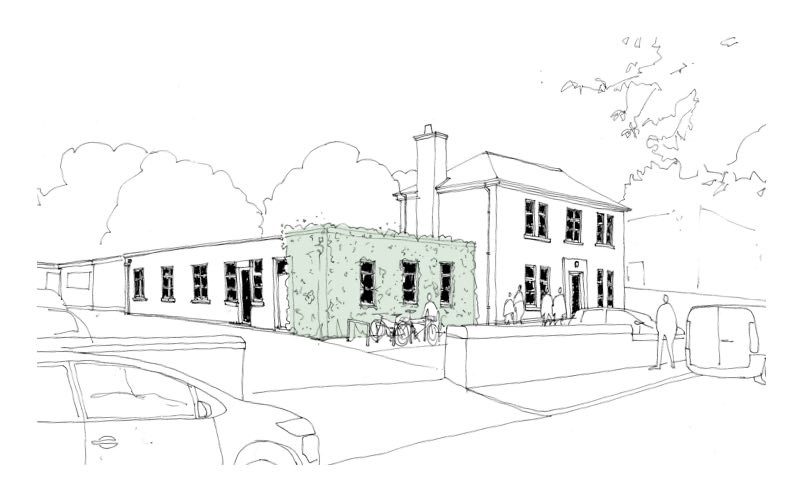 Greener Kirkcaldy has been awarded a grant of £916,068 from the Big Lottery Fund's Community Assets programme to take forward our Community Food Hub project.
The Food Hub will be a place for people to come together to grow, cook, eat and learn. It will offer training, volunteer and work experience opportunities, and life-long learning around food production and preparation. It will host a wide range of events, courses and workshops on all aspects of food and drink – plans include Beginners Breadmaking, Indian Vegetarian Cooking and Eating Well on a Budget. The Food Hub will also include a base for a food Coop promoting local seasonal produce, a pop-up community café, and could act as a distribution point for Kirkcaldy Food Bank.
We will use the National Lottery award to refurbish our new town centre building on East Fergus Place, Kirkcaldy, and fit it out with a Community Kitchen, event space and as a new base for Greener Kirkcaldy. The building was previously owned by Fife Council and was used for many years as the headquarters of Fife's library service.  It needs backlog maintenance work done, as well as improvements to its energy efficiency, adaptations to make it accessible to people with disabilities. The Food Hub will centre on a fully equipped training kitchen and a small kitchen garden. We'll be working with Fife architects Signal to take this forward.
The grant will also contribute to the Food Hub project's initial running costs while we develop it as a social enterprise.
The project will be open to all and we are keen to work with other organisations. Anyone interested in getting involved should get in touch with us. To keep up to date with how the project progresses, please join our mailing list.
We're also developing a new Horticultural Training Centre at Ravenscraig Walled Garden, to improve facilities for our popular programme of courses, training and volunteer opportunities in gardening and growing your own fruit and vegetables. Our plans are for a simple building created from recycled shipping containers which would give us an indoor classroom, along with a polytunnel and raised beds. We're currently working with our landlord at the site, Kirkcaldy Community Gardens & Allotments, to secure the final permissions we need to allow us to take this forward.
Background
The grant is a National Lottery award from the Big Lottery Fund. Their Community Assets programme is focused on helping local communities to address specific inequalities or disadvantages through ownership of an asset. It funds work that is "people-led, strengths-based and connected".
We purchased the property on East Fergus Place in early 2017, with funding from the Scottish Land Fund. The Scottish Land Fund supports rural and urban communities to become more resilient and sustainable through the ownership and management of land and land assets.
|