Top reasons for switching energy suppliers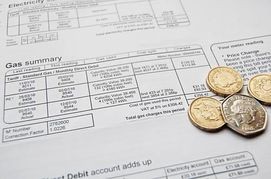 Switching energy suppliers is one of the easiest ways to save money on your gas and electricity bills. Some people who have never switched tend to think that it will be a painful process, but in this blog, I plan to go through why you should switch and how to switch so you know clearly what you have to do.
Why it is good to switch
Switching your energy supplier will save you lots of money. Which? conducted research and found that more than a fifth of energy customers haven't switched in the last ten years, even though it could save them hundreds of pounds each year by doing so.
One of the top reasons for staying with an energy company is happiness with the supplier and the hassle of going through switching. Here are four reasons, according to Which? research, why leaving is better than staying.
Reason 1 – Saving you money
The main reason that people don't change their energy supplier is that they are happy with their current energy supplier. But would you still be happy with your current supplier if you knew that you could be saving £369 each year by switching?
Reason 2 – Differences between energy companies
According to Which? there are over 40 different energy suppliers in the UK. 22% of the people who they asked about switching said that a lack of difference between suppliers stops them from switching. However, Which? found that there are big differences between energy suppliers, in both price and customer satisfaction. In their customer satisfaction survey, they found that there was a 41% point difference between top and bottom scoring UK suppliers. Also, the variable dual fuel tariffs from the Big Six providers were £329 more expensive than the cheapest fixed-rate dual fuel tariffs on the market.
Reason 3 – Not as much hassle as you think
Which? research found that a fifth of people thought there would be too much work involved in switching suppliers and it wasn't worth the bother. It only takes a few minutes to switch energy suppliers online. You can also do it over the phone, and there's lots of advice on how to switch.
Reason 4 – Your good deal might not be the cheapest
You might think that you are on a good deal at the moment but when it ends you will automatically go onto your energy supplier's default variable tariff. On average, the variable tariff is more expensive, so it is important to keep an eye out for a better deal when your fixed tariff is coming to an end.
How to switch
If you do decide to switch suppliers then you can use one of the many energy comparison websites out there. The Energy Saving Trust recommends that you use one that is signed up to Ofgem's Confidence Code. Find out more information on Ofgem approved energy sites on GoEnergyShopping.co.uk. This means you will get a free, informative and complete view of the energy market that is up to Ofgem's standards.
Cosy Kingdom's energy advisors can offer free and impartial advice on switching suppliers, and start the process for you. Either book a free home energy advice visit, or pop into our High Street Hub, 254a High Street, Kirkcaldy, Wednesday to Saturday, 10am – 4pm, and visit our new 'Switching Station'.
To make sure you get the best deal possible, you will need the following pieces of information on hand:
Name of your current supplier
Name of your current tariff (usually found on your bill)
Your energy consumption (usually found on your bill)
How you currently pay your bill and how you would like to pay with a new supplier
Your postcode
An up-to-date meter reading
The actual process of switching suppliers is quick and hassle-free, and your energy won't be cut off as you move to a different supplier. Here are a couple of points to remember:
If you are in credit when you are switching supplier, the money should be refunded to your account, but it's worth checking for the payment and chasing it up if you need to. Also, it is worth keeping an eye out for any final payments that may be in arrears from your old provider.
Allow for around 3 weeks for the switch to complete. Nothing will need to be done to your house inside or out in that period and the only difference you should notice is the lower costs. This 3 week period also includes a 2 week cooling off period where you can cancel the switch..
Source: Moneysupermarket
|