Going Greener Together – Trustee stories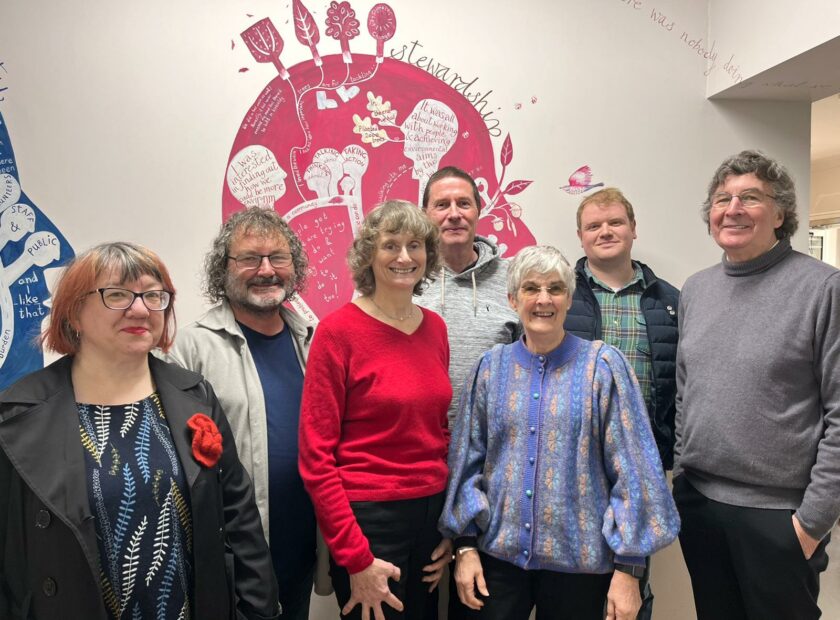 Last week was Trustees Week, and as part of this we spoke to our board of trustees to learn a bit more about them and why they enjoy volunteering at Greener Kirkcaldy. We shared these stories on social media throughout Trustees Week and have now compiled the stories into a handy little blog so you can read them all together.
So let's meet the trustees…
Christine May – Chair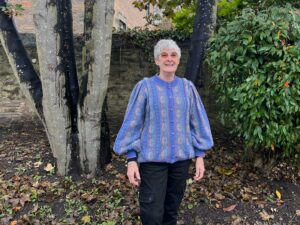 I volunteered to be a trustee so that I could use the skills and knowledge gained throughout a varied career to help a charity whose aims I have always supported.
Greener Kirkcaldy raises awareness of the climate emergency and helps with energy efficiency, food, travel and transport and community cohesion. It offers access to support, information and opportunities to everybody in Kirkcaldy, and for some of our programmes, across Fife.
We have something for all ages and work with many other local and national organisations to help reduce the impact of the serious problems facing the planet and our communities. I hope that we make a positive difference to all those we work with.
Matthew Gardiner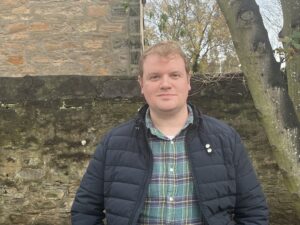 Like many of my fellow volunteers, I was drawn to Greener Kirkcaldy through its strong values – which I share. I also have a genuine desire to make a positive difference for our community and the planet.
As a trustee, I've gained great fulfilment from witnessing the organisation's evolution and growth. This means we can reach more people and have an even greater transformative impact, here in Kirkcaldy and beyond.
I can't overstate the impact of Greener Kirkcaldy. The charity continues to be a keystone in our community. Every year we see impressive levels of engagement with our services. But the impact is clearest through the individual stories that lie beneath these statistics.
I'm especially heartened by accounts of people. Whether they have accessed financial entitlements, developed confidence by learning new skills, embraced lifestyle changes that and the planet or discovered our embracing community. Even so, I – and everyone at Greener Kirkcaldy – recognise that we still have work to do to make our support even more accessible.
Pat Crosbie
I have been a trustee of Greener Kirkcaldy for eight years. Personally, I believe we have a duty to do all we can to protect the environment for future generations. We should take positive action to reduce our carbon footprint and encourage and support other people to do the same. Individual actions, however small, matter.
Greener Kirkcaldy supports these values through several projects and helps to reduce inequalities through supporting people in food and fuel poverty. It's a privilege to be able to spend time supporting a community-led organisation.
Greener Kirkcaldy supports the local community through food and energy projects. The numbers are impressive and speak for themselves. In the past year alone, Greener Kirkcaldy served 2,500 community meals, delivered over 3,500 energy advice sessions and made 1,800 handy service visits supporting households to save energy through measures such as hanging thermal curtains.
Such measures, as well as improving people's wellbeing, have saved over £1.5 million for households throughout Fife. Most of the money people have saved will be spent locally. Greener Kirkcaldy also aims to raise awareness about the climate emergency and the positive actions individuals can take to reduce their carbon footprint.
Andrew McDaniel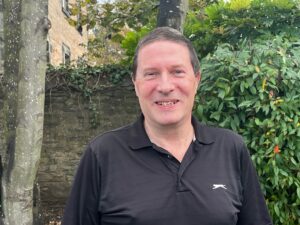 I have been a Greener Kirkcaldy volunteer for over ten years. My volunteering activities have included being a trustee (including several years as Chair), advising on fundraising and social enterprise development, sitting on interview panels and helping at the recent cyclocross race and various other events.
I have recently retired but continue to volunteer, as it gives me a sense of purpose and there are always new challenges. As a keen cyclist, I have enjoyed supporting Lang Toun Cycles, which has involved everything from interviewing new staff members to collecting unwanted bikes for renovation.
Greener Kirkcaldy is a community-led organisation, which engages people from all walks of life in support of a low-carbon agenda. It provides a wide range of services to help local people live a more sustainable lifestyle. This includes using their cars less and growing their own food. We also help people to reduce their energy costs and to live healthily within a budget.
Carol Kennedy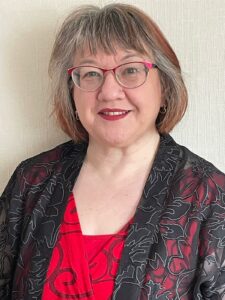 I started as a member of Greener Kirkcaldy and found the aims and objectives resonated with me. When I saw they were looking for board members it looked like an opportunity to get involved.
Greener Kirkcaldy offers lots of useful information and advice as well as practical steps. We help people improve their energy use through Cosy Kingdom and offer advice on who to contact for further help.
George McDermid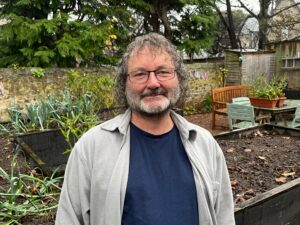 I've been volunteering with Greener Kirkcaldy for some time. First in the community garden at Ravenscraig Walled Garden and then as a Cycle Leader when we first started led-rides. I helped out at the first ever Kirkcaldy Cycling Festival. I also sat on the Steering Group when Lang Toun Cycles was envisioned and then became reality.
Joining the trustees on the Management Committee seems a natural progression of my volunteering journey with Greener Kirkcaldy. It's a great way to immerse myself in an organisation whose values and drive I greatly admire.
I have seen first-hand the positive impact simple activities such as, 'dust down your old bike and let's go for a short ride' can make. The confidence boost to people who thought they weren't able or not fit enough or didn't know where they could cycle away from traffic is remarkable. Likewise in the garden. 'Let's grow vegetables from seed', an activity undreamt of by many, is made accessible to anyone who wishes to come along and try.
Thank you!
We would like to thank our board of trustees for their support and hard work towards a fairer and greener future locally.
If you are interested in becoming a volunteer, please have a look at some of our volunteer opportunities.
|