Getting inspiration for tinned food!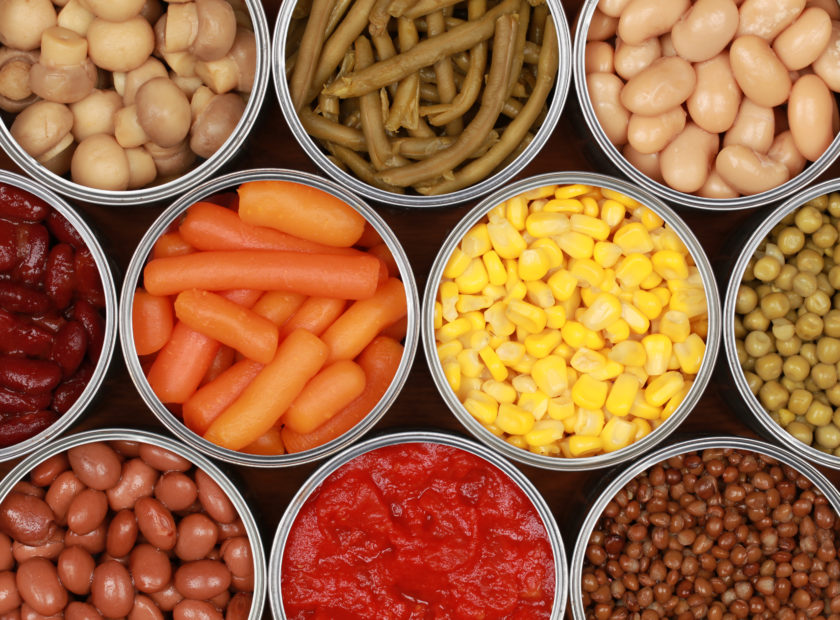 Do you have tins at the back of your kitchen cupboard you don't know what to do with?
A year or so ago I started following the food blogger Jack Munro on social media and bought her book, Tin Can Cook, but never thought that today most of us would be wondering what we could actually make for tea with the tins of food we have lurking in the back of our cupboards! There are some weird and wonderful combinations you can make with two or three tins together so it's time to get creative in the kitchen and I recommend Jack's recipes on her Cooking on a Bootstrap website.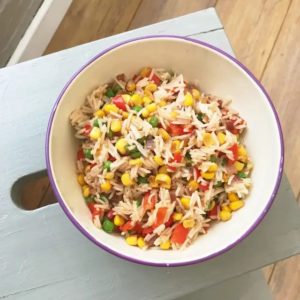 So, I've had a look in our cupboards and can see that for one reason or another (but more than likely because my husband is from Guatemala, a nation of corn lovers!) we have a lot of tinned sweetcorn. Apart from the usual favourites like adding to tuna mayonnaise and a baked potato, we like cooked rice with sweetcorn, peas and then any other chopped vegetables you have in the house like onion and peppers. You can add your favourite herb or spice for extra flavour. Why not try cinnamon or paprika?
I'm also going to try a Mexican-style corn dip which can be eaten with tortilla chips. You need a can of sweetcorn, crumbly cheese like feta, small red onion, fresh chilli and/or chilli powder, 4 tablespoons of Greek yoghurt (or sour cream or mayo), a handful of fresh cilantro, a clove of garlic and the juice of half a lime.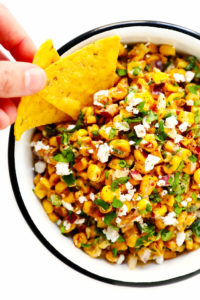 Simply melt a little butter (or olive oil) in a sauté pan, add the corn, and let it cook until it gets nice and roasted and caramelized around the edges.  Meanwhile, as the corn is roasting, chop your garlic, cilantro, jalapeño, red onion, then add everything to a bowl with yoghurt, mayo or sour cream, cheese and lime. Add salt and pepper, and taste for any extra ingredients that you might prefer (such as more lime juice for tang, more Greek yoghurt for a creamier dip, more jalapeño for heat, etc). It's all about your personal taste!
So what tins do you have in your cupboards? And what meal can you make with other ingredients you have? You can type in what you have on the Love Food Hate Waste website and find a recipe or get ideas on the Hubbub website. Why not share your creations with us?
Links for recipes:
Jack Munro: https://cookingonabootstrap.com/
The full recipe for the sweetcorn dip: https://www.gimmesomeoven.com/easy-elote-dip/
Find a leftover food recipe: https://www.lovefoodhatewaste.com/