Fun and festive Christmas upcycling workshop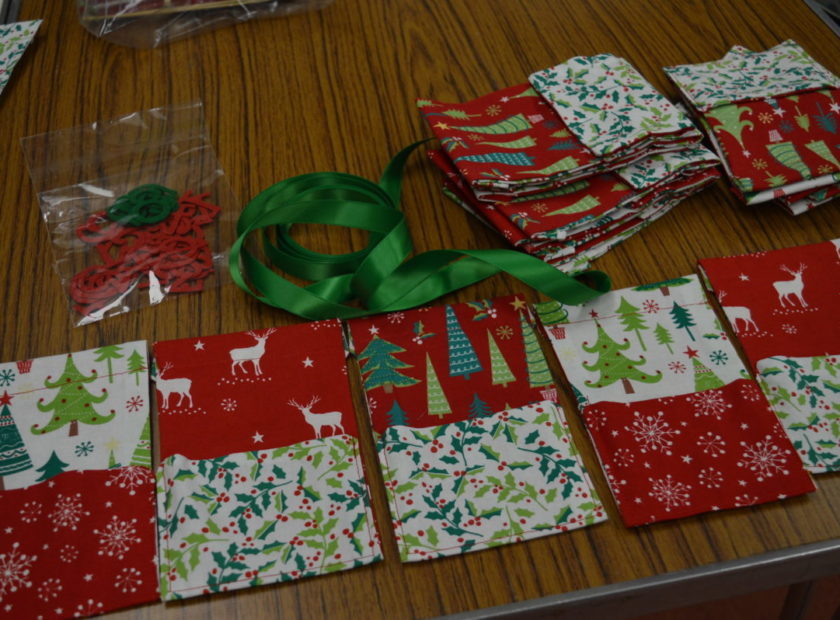 It was well and truly a festive atmosphere at the Christmas Upcycling Workshop on Wednesday evening. We made Advent calendars from a huge range of different festive patterned materials, Christmas music was playing and as well as coffee and tea there were some Christmas cakes to keep us going.
The group of six was guided by sewing tutor, Gabbi, who has been working with Greener Kirkcaldy for around 4 years. She showed the ladies each step of the process to make the little pouches for each day of Advent. She also helped everyone who needed it, be it with advice or practical skills.
As well as making the Advent Calendars, there was lots of conversation and jokes going on. Time was short, and everyone lent a helping hand, including me who somehow got roped into ironing, folding and pinning!
It was a fun workshop and plain to see that that the ladies attending really enjoyed it.
Learn to sew, repair and upcycle with Greener Kirkcaldy!
Greener Kirkcaldy have more workshops where you can learn to sew, repair and upcycle while making unique items coming up in the new year, including a 4-week Learn to Sew programme, a family Make Your Own Teddy Clothes workshop, and a Memory Blanket Workshop – book now.
|