Five climate-conscious influencers to follow today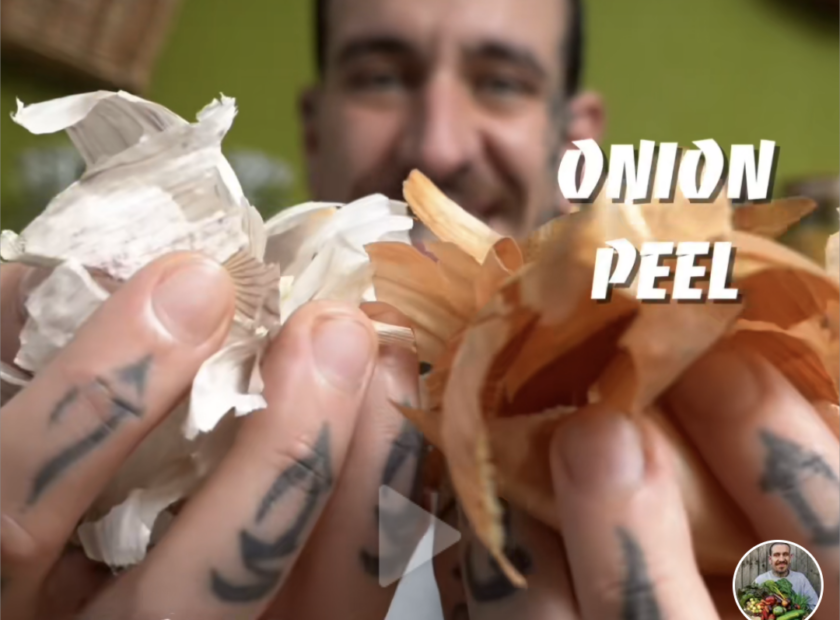 With two kids I rarely get a second to myself, so when I do, I often indulge in mindless scrolling.
Is it a drain on my time? Yes. I have more chores, unfilled hobbies and unanswered messages than I dare to think about.
Have I discovered some pretty incredible things though? Also, yes.
So, here are some of my favourite climate-conscious influencers. Each one has opened my eyes to some fascinating knowledge.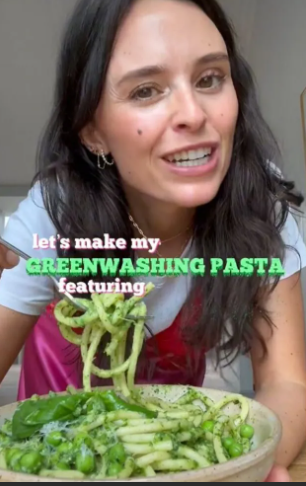 Greenwashing in fashion is rife. Venetia calls out big brands on it. She's a fair fashion campaigner who strongly advocates for wearing second hand. Her 'Recipe for Disaster' Instagram series exposes fast fashion chains for greenwashing and for exploiting garment workers. She reveals how retailers masterfully dupe buyers into thinking they are doing good things by purchasing their goods, just so that they can continue to over-produce and add to the growing problem.
Her key advice is this: give garments as long a life as you possibly can. I've personally learned a lot from Venetia's content. Prepare to have your eyes opened.
Climate anxiety is real, and so Sam is my go-to antidote. Sam seeks out all the good stuff. Whether it's about progress being made in ocean clean ups, or projects that are helping to keep tigers safe, Sam shines a little positivity our way. Inspiring and uplifting through and through.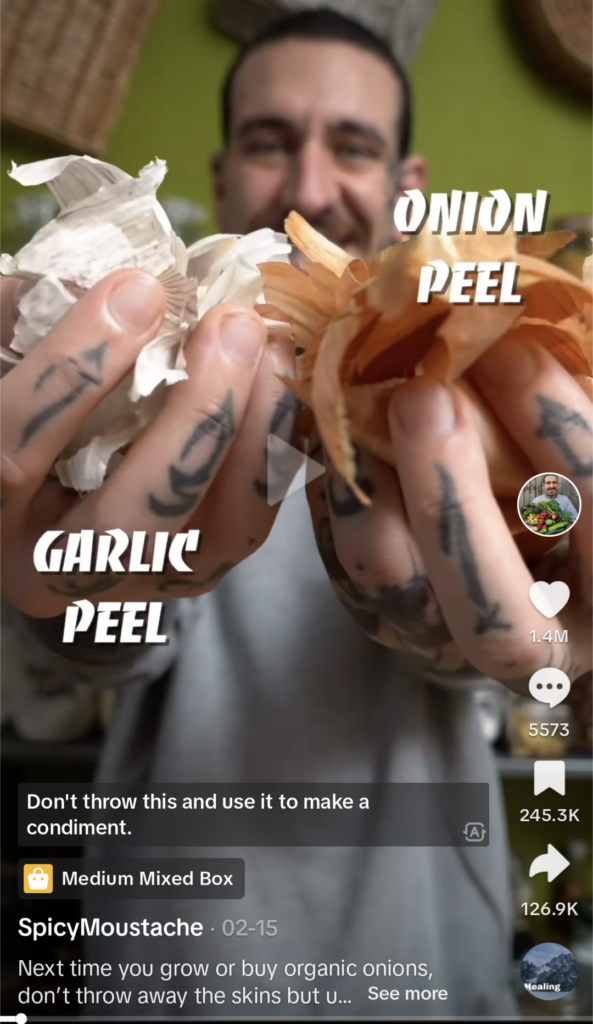 No part of any plant goes unused in the garden of Spicy Moustache. In his videos he demonstrates how he grows, cooks, forages and pickles his own food. He has an urban garden in London, maximising every space through vertical gardening.
You'll learn how to use every part of tomato plants, pineapples, lemons, courgette plants and dandelions. He'll show you composting, fertiliser and medicinal plants too. I'm endlessly fascinated by his ingenuity!
Watch Danielle tastefully update furniture and show off her DIY skills to inspire you to upcycle rather than buy brand new. Cleaning, painting and generally reimagining – Danielle creates beautiful but doable results.
I have a few unloved pieces of furniture just waiting to be given a new lease of life.
There's an eye-watering volume of plastic in our oceans. The Ocean Cleanup shares footage of the cleanup operation in action. It's horrifying, but also satisfying to watch progress being made. There's also access via their Linktree to info on their project, how you can support them and extra resources.
So, there you have it. Five great accounts to check out the next time you find yourself mindlessly scrolling. Consider yourself influenced!
Audrey Wilson, Media Volunteer
Do you follow any climate-conscious influencers on social media? Get in touch to let us know your favourites. Email info@greenerkirkcaldy.org.uk. 
|