Fife Food for Fife Folk – what happened at the August event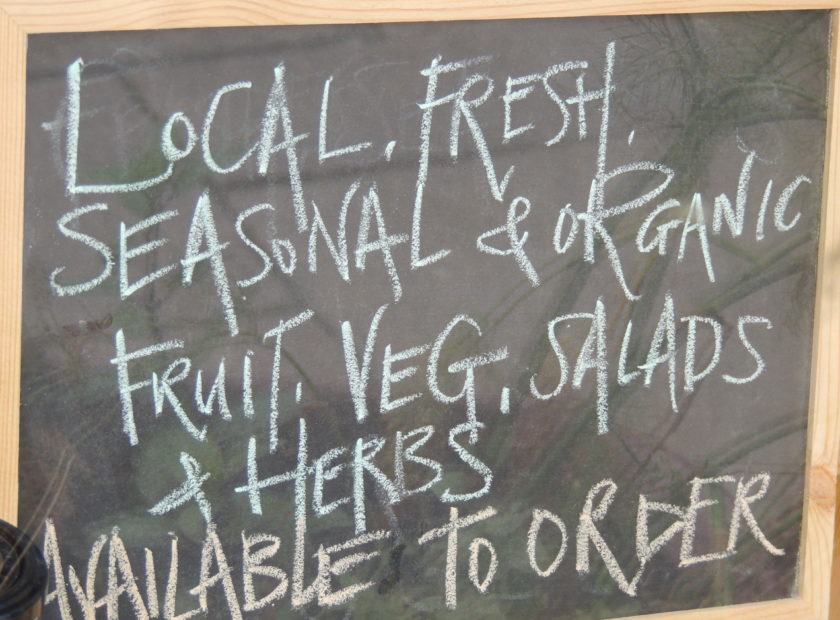 Last Saturday 8th August was Greener Kirkcaldy's second Fife Food for Fife Folk event. I went along and would like to tell you all about it.
Kitty, one of the Development Workers at Greener Kirkcaldy, started the Fife Food for Fife Folk project as she wanted to support local farmers and help people eat fresh, ethical produce. She got in touch with several local farmers and put together a very impressive product list – this list will be kept up to date so it fits the produce available locally at that particular time.
The following local farmers supply the project:
The process is really simple. You choose what you would like from the product list, then order by popping into the Greener Kirkcaldy High Street Hub, calling 01592 858458 or by emailing Kitty at kitty@greenerkirkcaldy.org.uk (there is a closing date for orders each month – this month it was the 4th August). Then you pick up your order from the High Street Hub whenever it suits you best at the Saturday event, between 11am and 4pm. Events will be every month, with a range of products available to order. Everything was sorted into boxes so it was easy to pick up your orders.
You can also order a small selection of items every week? This includes things like soft fruit, peas, cabbage, kale, broccoli and potatoes. As it's seasonal, it can vary and new food is added all the time as the crops are ready to harvest. Simply come into the Hub to order, or send an email to Kitty, then pop into the Hub and pick it up on Friday or Saturday.
At the event we also had a lunch made from some of the local produce. Here are pictures of all that local goodness.
Yes, those are flowers! We had them in our salad and to be honest I'd never eaten them before. The violet was sweet and the daisy peppery, both were great!

After the lunch almost everyone had picked up there orders and we handed out tasters of the salad, flowers, raspberries and strawberries. The flavour of everything (as agreed by everyone) was full, sweet and simply perfect.
We also tried raw sweet peas. Yes you can eat them raw (no worries I never knew this either!) and they're very, very tasty! If I grew these in my garden, they would never make it to the kitchen.
With Fife Food for Fife Folk you not only support local farmers and get fresh produce on your table, but you can also save money! Most vendors add about 50% on top of the price, Greener Kirkcaldy adds only 15% to cover the costs of running the project.
Come by the amazing High Street Hub, 254a High Street, Kirkcaldy and see all of this goodness with your own eyes at next month's event on Saturday 12th September.
|