Dr Bike at Ravenscraig Walled Gardens
30th July, 2022 : 12:30 pm

-

3:30 pm
Ravenscraig Walled Garden
Free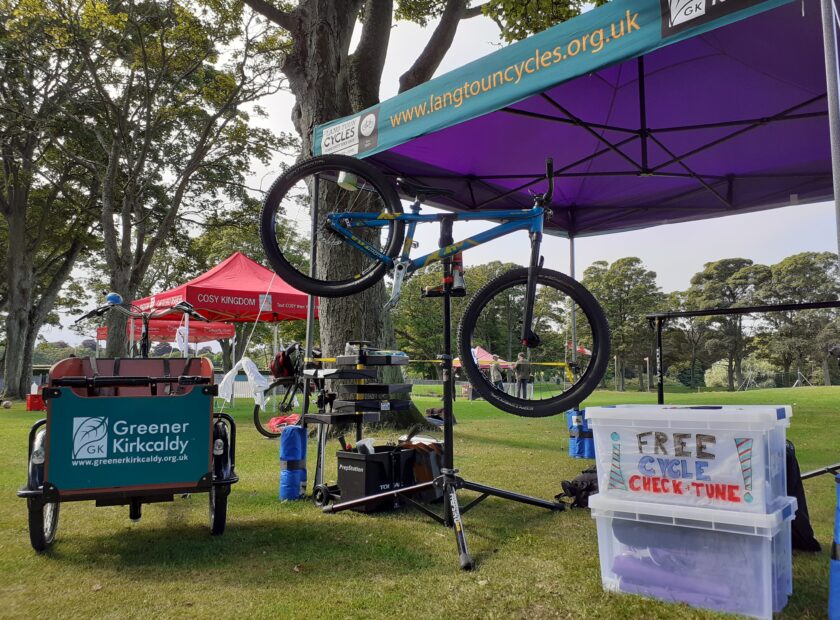 Bring your cycle along for free checks and minor adjustments and repairs.
On the 30th of July, Lang Toun Cycles will be at Ravenscraig Walled Gardens to run a Dr Bike session at the Greener Kirkcaldy Community Gardens Open Day. Learn more about the open day here.
At Dr Bike sessions, experienced mechanics check everything on your cycle from wheels, brakes, gears and tyre pressure to lights, racks, pedals, saddles and more. Any minor adjustments we can make, we do there and then. This may include free replacement of minor wear and tear components where possible.
For more complicated repairs that we can't fix on site, we will let you know exactly what needs to be done and give you a rough idea of what it should cost at a bike shop.
A "Dr Bike health report" will be supplied to customers afterwards.
There is no need to book a place, just bring your cycle along anytime between 12:30pm and 3:30pm on the 30th of July 2022.
If you have any questions about this event, you can email info@greenerkirkcaldy.org.uk or call 01592 858 458.
How to get there
The gates to the garden are located at the Dysart end of Ravenscraig park; on the corner of Dysart Road and West Quality Street. You will see the opening into Ravenscraig Park. Just next to this are two green metal gates beside a red brick wall and a sign 'Ravenscraig Walled Garden' – that is the entrance to our garden. Go through the green gates and follow the path around to your right past the car park. Keep to the right and you will see a big space with lots of allotments. If you look to the left, you will see a green 'cabin' with a polytunnel and raised beds. That is our base.
Related Events