Climate Action Fife Showcase / Teach-in
13th April, 2021 : 12:30 pm

-

2:00 pm
Online
Book now »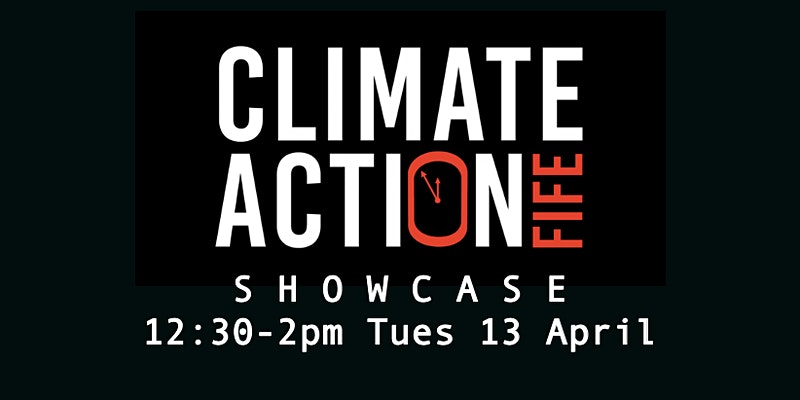 We are delighted to be speaking at this event being run by the Scottish Communities Climate Action Network (SCCAN).
Hear the inspiring story of FifeCCAN & the Climate Action Fife partnership. Join SCCAN 12:30-2.00pm Tues 13 April to learn from their journey.
Building on five years' patient collaboration through Fife Communities Climate Action Network (FifeCCAN), Climate Action Fife was launched in January 2021.
The £200k feasibility study project was first Scottish initiative funded by the National Lottery Climate Action Fund.
Join us at 12:30-2.00pm on Tuesday 13 April!
Book at: https://caf13apr.eventbrite.co.uk Share www.facebook.com/events/761427174808782
The project is catalysing pilot community projects in Fife – leading the way in taking action on climate change. The strategies include:
Producing a Climate Change Engagement Toolkit & Events
Establishing a Fife Climate Literacy course
Working with local businesses to reduce waste & energy use
Running workshops on Climate-Friendly Holidays …
… and many more activities beyond these!
Alistair Macleod from Transition University of St. Andrews will share the FifeCCAN story with us and Suzy Goodsir from Greener Kirkcaldy will outline recent Climate Action Fife developments.
Learn how the FifeCCAN collaboration has gathered pace – bringing many wider groups into partnership. Hear how the group bid for funds and are building capacity for community led action.
Climate Action Fife – a partnership between Fife Communities Climate Action Network, Greener Kirkcaldy, Fife Council, and Fife College.
A SCCAN Tuesdays for Future event
Related Events