Creating Our Drystone Wall 'Flower Bower'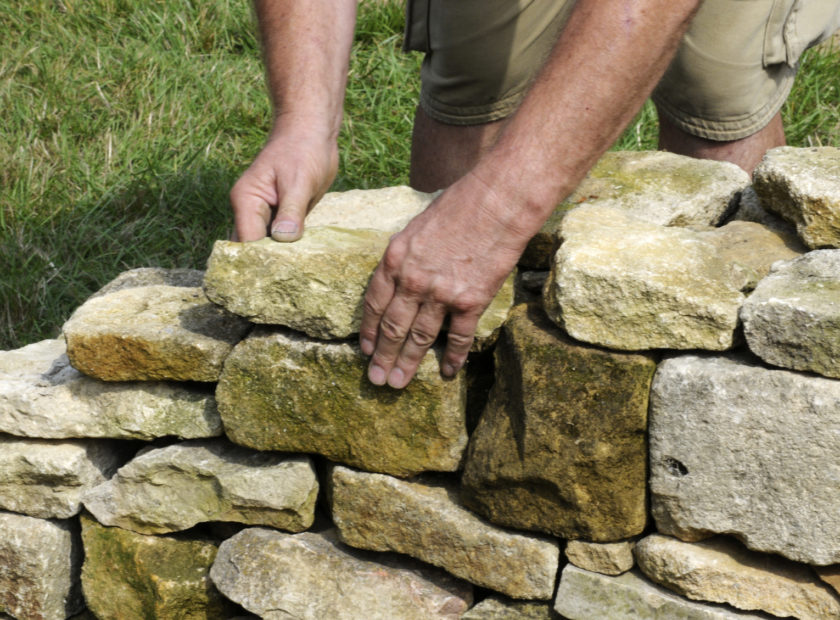 Come along and watch our drystone wall taking shape on Saturday 2 and Sunday 3 April between 12pm and 2pm.
Drystone walls are a common feature in Scotland and building them dates back many thousands of years. They are important in our landscape, have stood the test of time and continuing to build them is vital in preserving this traditional skill.
As part of our Edible Landscape Project we're creating a  'Flower Bower': a semi-circular drystone dyke seating area which will be a lovely place to sit and rest while viewing our meadows and edible garden at Dunnikier Country Park. The dyke will be built by a master craftsman and a team of volunteers from the Dry Stone Walling Association of Great Britain, Central Scotland Branch. Some of our volunteers will also be on hand to help the team too. Once the dyke is in place, we'll be adding a locally carved wooden seat within it. We'll also be working with our volunteers and local groups to plant a range of local and native, insect and bee-friendly wild flowers in and around to the 'Flower Bower', helping to increase biodiversity in our wild spaces.
If you are coming to watch, please dress for the terrain and weather. The ground is uneven and it can get quite muddy when it's wet.
For more information contact us on 01592 858458 or e-mail info@greenerkirkcaldy.org.uk
|