Composting: the ultimate way to reuse and recycle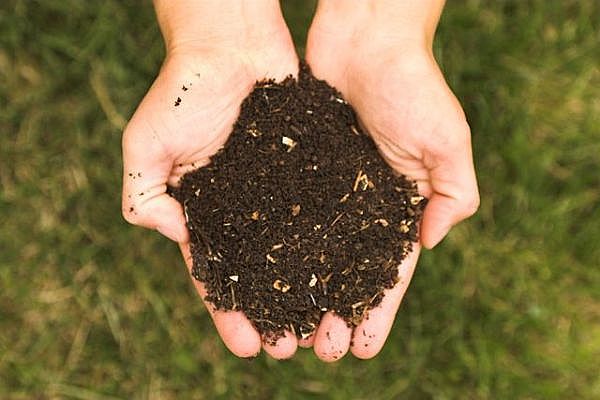 Monday 4th to Sunday 10th May 2015 is International Compost Awareness Week. A week dedicated to spreading the news about composting – it's great for your garden, great for the environment, really easy, and good fun! 2015 also happens to be the International Year of Soils, which is all about increasing awareness of the importance of our soil, and promoting the sustainability of soil resources. So I thought I'd take a look at the reasons why we should stick our potato peelings and teabags in the big funny shaped bin hidden away in the corner of the garden. Why compost? Composting is an inexpensive, natural process that allows you to transform your organic kitchen and garden waste into a valuable, nutrient rich food that benefits your plants and soil. It's good for your garden –
Composting means you are getting a free nutrient-rich fertiliser for your garden that is great for your plants, flowers and soil;
It contains everything your plants need to flourish, including nitrogen, phosphorus and potassium and helps prevent plant disease;
It also helps improve soil structure, maintains moisture levels and balances your soil's pH.
It's good for the environment –
Composting is recycling. You are recycling 'rubbish that rots' and putting precious nutrients back into the ground;

Did you know? One year's composting can save harmful greenhouse gases equivalent to all the CO2 your kettle produces annually, or your washing machine produces in three months

Home composting means you are sending less waste to landfill. On top of the fact that putting rubbish in the ground is very expensive, polluting to waterways and wildlife and ultimately unsustainable in the long run…when waste ends up buried in landfill air can't get to it, meaning that it decomposes anaerobically releasing the harmful greenhouse gas methane (which traps heat in the atmosphere almost 21 times more effectively than CO2);
But when waste is composted above ground, oxygen helps decompose the waste aerobically releasing natural carbon dioxide (as it would do if left to decompose out in the open) and hardly any methane;

By making your own fertiliser, you're also reducing your carbon footprint as you no longer need to drive to the garden centre and buy fertiliser that has been packaged and maybe shipped from far away.
 It's good for wildlife –
The theme of this year's International Compost Awareness week is 'Life inside your compost heap'. As well as the wider benefits of less pollution and less impacts from climate change, wildlife also benefits on a local level, finding a home in your composting;
Your compost heap is home to millions of microscopic creatures;
It can also act as a temporary refuge or shelter for insects such as ground beetles or centipedes looking for food, or mice and hedgehogs sheltering from predators or the cold;
So it's sort of like a mini nature reserve….

Getting started with compost Contrary to what many people think, composting is easy to make and use. Compost happens whether we want it to or not so the process takes very little effort on your part, but there are a few simple ways you can help it on it's way. I won't pretend to be an expert on the best way to compost, but Recycle Now have produced an easy to follow, step-by-step guide to making and using compost – from setting up a bin, to lists of what 'ingredients' can be used (now I'm a bit of a compost novice, but you can actually compost hair, wool and toilet roll tubes!) and importantly explaining the ideal 50/50 mix of green and brown waste for good compost.  They have also highlighted some of the ways in which you can use compost on your garden, including helping new flowers bloom, enriching vegetables and making your lawn greener! Not got space for a compost bin? Why not make a wormery? A wormery is a small box-system that contains composting worms happy to help decompose your kitchen waste and small amounts of garden waste to produce a super rich worm poo and leachate to feed your plants. If composting could get any easy or more convenient, this is it. See the Royal Horticultural Society Worm Composting page for advice on starting a wormery.
References
Confessions of a composter blog –
http://confessionsofacomposter.blogspot.co.uk/
Home Composting website –
http://www.homecomposting.org.uk/international-compost-awareness-week-2015
Recyle Now website –
http://www.recyclenow.com/
Royal Horticultural Society website –
https://www.rhs.org.uk/advice/profile?PID=726
  Images
Compost –
http://www.blundellblossoms.ca/blog/wp-content/uploads/2009/09/compost1.jpg
Hedgehog – 
http://www.theguardian.com/teacher-network/teacher-blog/2013/feb/12/endangered-species-hedgehog-green-schools 
Kettle –
 http://www.clipartpanda.com/categories/kettle-clipart
Wormery – 
https://upload.wikimedia.org/wikipedia/commons/c/c3/Soil_improvement_-_leaf_cage%2C_compost_heap_and_wormery_at_Wisley.JPG
  |