Big Five For Fife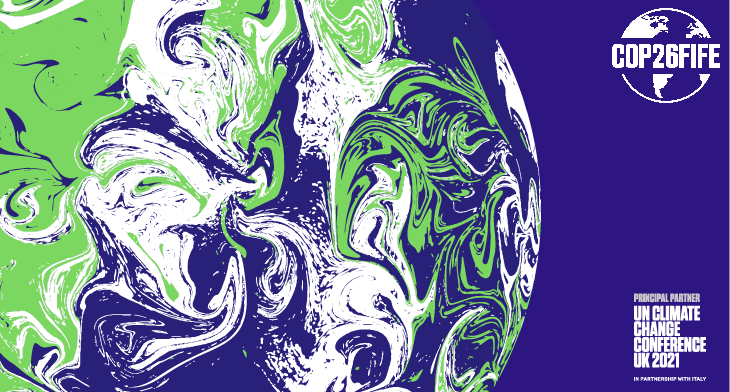 #BigFiveForFife: Take action in the run up to COP26
With world leaders coming to Glasgow in November to discuss the climate emergency, 2021 is going to be HUGE year for climate action. We would like to invite you to do your bit by pledging to at least one of our #BigFiveForFife.
What is the Big Five for Fife?
Climate Action Fife have come up with a list of five actions that you can take that will help tackle the climate emergency. We have chosen actions that are high impact, but that are achievable to most people. If we can get enough people taking part, then we can make a big difference in Fife, add to the legacy of COP26 and help make Scotland a more climate friendly nation.
How do I take part?
Take a look at our Big Five actions below. Select an action that is achievable for you and pledge to make it part of your everyday routine. More detailed descriptions of how to take each action and pledge form can be found on the Climate Action Fife Website.
Share, share, share!
The more people we can encourage to take action the better, so please share our campaign with your friends and families online. Please include the hashtags #BigFiveForFife and #ClimateActionFife. You can also download graphics to share here.
How many of the #BigFiveForFife will you do?
The Big Five for Fife campaign is being delivered as part of Climate Action Fife, a National Lottery Community Fund partnership project that brings together individuals, communities, local government and businesses to tackle the climate emergency and make Fife a greener and fairer place to live. The project is a partnership between Greener Kirkcaldy, Fife Council, Fife College and Fife Communities Climate Action Network. The Big Five were selected by the partner organisations in collaboration with other local climate action groups.
|