A Feast of Summer Vegetables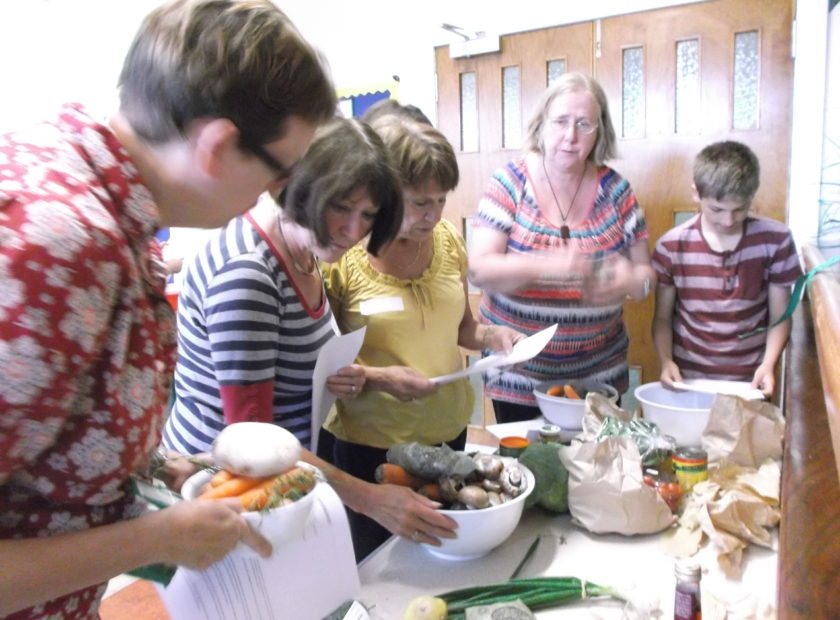 Ask someone to cook, or even eat, a fully vegetarian meal and many people would look back with a mixture of horror and disbelief.  Meat so often is the focus of a dish, with veg just as a supporting act, that it's hard to conceive of a tasty and satisfying meal without it.  Our 'Cooking with Summer Veg' workshop in Templehall last Saturday aimed to shake this worldview and prove that veg can be the star of the show.
In July and August we're spoilt for choice when it comes to vegetables, so there's no better time to give this a go (although winter veg can be just as exciting).  13 people attended our workshop and discovered the delights of beet (not beef) bouguignon, carrot falafels and cabbage tacos.  Cooking with veg needs a bit of imagination but the results are great fun.  You can download the recipes for the dishes we cooked below:
Cabbage Tacos with summer vegetable filling
There are many reasons why we ran this workshop to inspire and encourage folk to try to cook with seasonal veg more.  Here are some of them:
It's healthy – you can get your 5-a-day in one meal!
It's cheap – in season veg is plentiful and the laws of supply and demand mean low prices
It's easy to find local produce if you cook with seasonal ingredients – that's fewer food miles, and fresher food.
It's better for the planet – producing meat demands more resources and creates more pollution than vegetables.
Here's a picture of the delicious looking beet bourguignon on the hob.  It smelled delicious too!
|