Cavity wall insulation for flats and 'hard to treat' cavities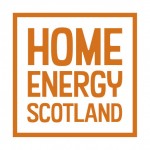 If you live in flat you've probably had a letter through the door from Home Energy Scotland offering free insulation.  It's not a scam; it's part of a new government backed scheme paid for by energy companies.  What's more it's not just people in flats that can benefit; there are other types of properties that could be insulated too.
Energy companies are being obliged by legislation to reduce carbon emissions by improving the energy efficiency of homes.  Over the past years they've done this by going for the easy wins of loft insulation and standard cavity wall insulation – and many people are feeling the benefit of this with warmer homes and lower fuel bills.
Now they are turning to the more tricky cases and aiming to insulate what are termed 'Hard to Treat Cavities.'
Do I have a Hard to Treat Cavity?
It might sound like something the dentist would ask but we're actually talking about improving the energy efficiency of your home.  There are 2 types of building that fall into this category:
Where the cavity is narrow (less than 50mm).  New techniques and materials mean these can now be effectively insulated.
Where the building is 3 or more stories high.  These were passed over previously because of the need for scaffolding.
I think that might be me.  What should I do?
Whether you own, privately rent your home or live in a council property you are entitled to this insulation offer.  Contact us for a home energy advice visit where we can help you decide whether your building has a hard to treat cavity, and help identify other ways you can save money too.  Alternatively you can phone Home Energy Scotland on 0808 808 2282 to book a survey.  You can also book a survey online by clicking here.  If you live in a block of flats it's really important you tell your neighbours about this and get them to book a survey too – individual flats can't be insulated.
|