ARCHIVE: May 2010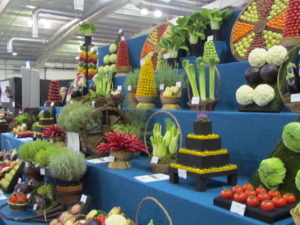 Join our guided Wild Food Walk on 22nd May 11am – 1pm, and discover your local environment in a new way! This event will show you how to identify and use wild edible plants. All ages are welcome – kids too. The walk will be guided by Greener Kirkcaldy staff and a wild food expert from the Fife Coast and Countryside Trust. We are looking forward to sharing recipe ideas and inspiration!
Wild food such as nettles, elderflower, sorrel and sea spinach are increasingly appearing on restaurant menus, so come pick up ideas and tips for cooking wild foods in your own kitchen. Wild food walks are enjoyable, practical and sometimes life-changing! Discover the abundance of wild food growing locally, nibble as you learn and develop confidence to go foraging on your own.
Meet at: Beveridge Park Car park, 11am on Saturday 22nd May. To get the most from the walk, please bring weather-appropriate clothing, sturdy comfortable shoes or boots, rubber gloves (for the nettles), and a bag to take home your pickings. You might also want to bring something to drink (it's thirsty work!), sun lotion and insect repellent, a notebook & pen and your camera.