What can we do to reduce plastic waste?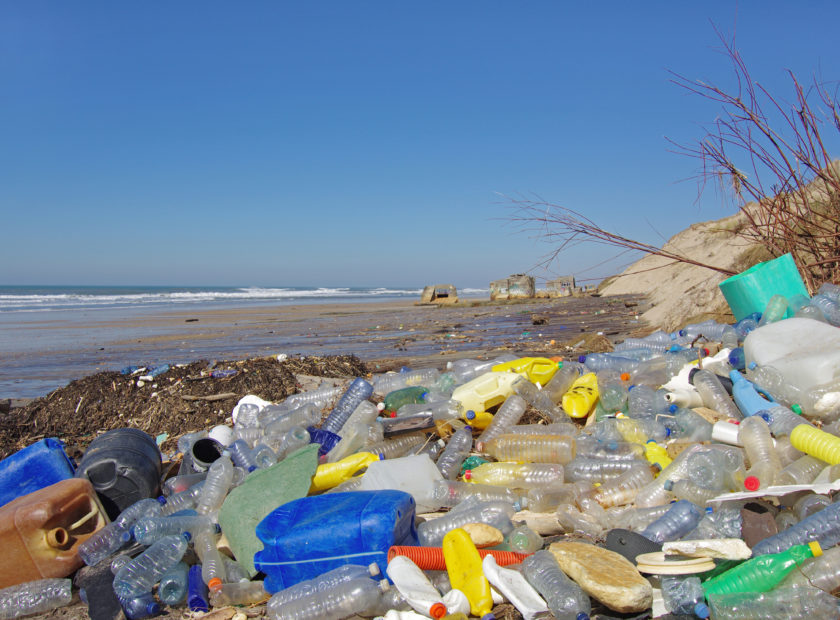 One of the main concerns in 2018, thanks to David Attenborough, will be plastics. Greener Kirkcaldy Board Member, Pat shares some tips on how we can reduce plastic waste.
8 million tonnes of plastic end up in the sea every year. It is estimated that there is now a 1:2 ratio of plastic to plankton and, left unchecked, plastic will outweigh fish by 2050. A large number of our plastic items do not need to be made from plastic and others are unnecessary e.g. plastic straws. Drastically reducing or recycling our plastic waste would eliminate a major source of marine pollution.
What can we do to reduce plastic waste? Why not make one of these one of your 2018 New Year's Resolutions?
Recycle all plastic – check labels before you buy.
Never buy bottled water – carry a reusable bottle instead.
Refuse single-use

packaging such as plastic straws.

Reduce plastics in take-

away lunches by making your own in a reusable container.

Take your own mug to coffee shops – 2.5 billion coffee cups are thrown away in the UK each year.
Avoid microbeads – these can be found in facial scrubs, exfoliates, glitter makeup

and even some

toothpaste

. Read the label and avoid ingredients such as polypropylene or

polyethylene

terephthalate (PET), Polymethyl methacrylate (PMMA) and Nylon (PA).

Buy in bulk or buy the largest size – single serving yoghurts and small snack sized packets of nuts, for example, have a high packaging to product ratio. Buy the largest sized plastic bottles or, better still, try to buy glass bottles.
Try to choose clothes with natural fibres, Synthetic clothes shed small plastic fibres when washed, that then pollute our oceans.
Use refill stations for detergents or buy detergents in a box rather than a plastic container.
Cook food from fresh – ready-made meals and snacks use plastic packaging.
|