Three Days of Action for Earth Day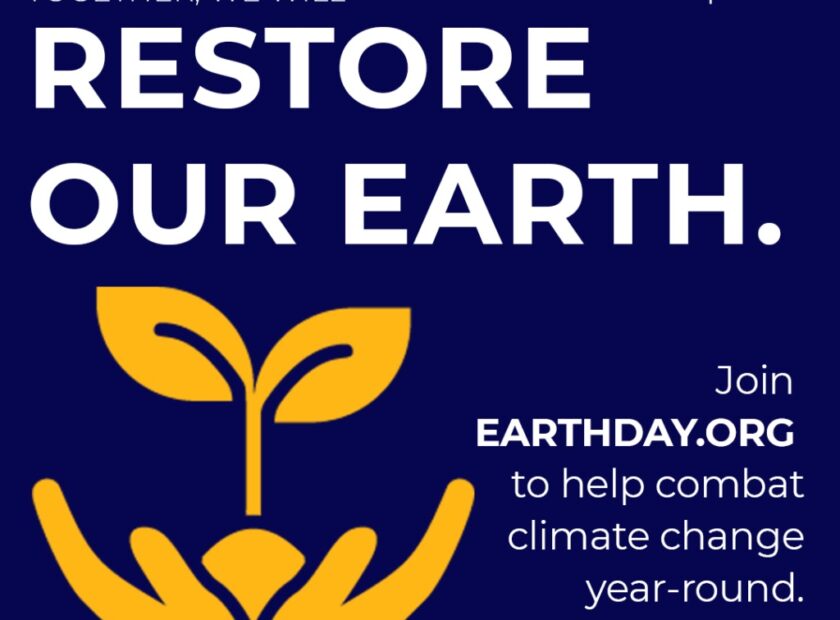 Our Media Volunteer Barbara takes us through the three days of action for Earth Day 2021 in her latest blog.
2021 marks 51 years of Earth Day, a global event bringing together billions of people in dozens of countries across the globe, to talk about the climate crisis.
This year's theme is 'Restore our Earth' and features three days of events, talks, panel discussions and more.
Action kicks off on Tuesday 20th April with a Global Youth Climate Summit, featuring guest speakers, discussions and messages from climate activists, including Greta Thunberg.
This is followed on Wednesday 21st April with 'Teach for the Planet', a global summit focussing on how educators can lead the way in climate education.
The action culminates on Thursday 22nd April with 'Earth Day Live', a digital event featuring workshops and discussions, performances and presentations with world climate leaders, activists and organisations, as well as artists and musicians.
Who are Earth Day.Org?
Earthday.Org work in over 190 countries across the world, with 75,000 partners, to educate and inspire people to call for action on climate change.
They focus on key areas including; climate action, science and education, people and communities, conservation and restoration, plastic and pollution. You can find out more about their work here.
How Did it All Start?
The first Earth Day took place in 1970 in the US. Twenty million people came together to raise awareness of environmental issues and call for urgent changes.
By 1990 Earth day had become international and 200 million people across 141 countries took part, bringing environmental issues to the forefront of people's awareness, across the world.
Earth Day 2000 used the internet to rally activists around the world to send a strong message to world leaders that people wanted urgent action on climate change.
Over the decades, Earthday.Org has mobilised millions of people across the world to become part of the environmental movement.
Today, Earth Day is marked by over 1 billion people across 193 countries, highlighting the need for action on the climate crisis.
Restore Our Earth
The theme for this year's Earth Day is 'Restore our Earth'.  As part of the three days of action, there will be over 600 online events for different age groups, across dozens of countries; including teach-ins, film screenings, lectures and discussions. Events will cover a range of topics, including:
Climate and environmental literacy
Climate restoration technologies
Reforestation efforts
Regenerative agriculture
Equity and environmental justice
Citizen science
Clean-ups
To find out more about Earth Day or take part in an event, go to: https://www.earthday.org/earth-day-2021/
You can also organise your own event with your school or organisation.  Find out more here: https://www.earthday.org/toolkit-earth-day-2021-restore-our-earth/
|