Susy Qs 2-minute blog: May
Media Volunteer, Susy Q shares her motivations for litter picking, in her latest 2-minute blog.
One might say that it's ridiculous to clear a path through this in order to retrieve ONE plastic bottle.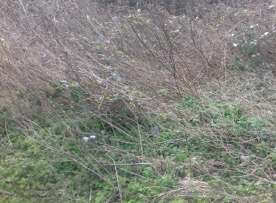 This is what motivates me to do it:
Different kinds of plastic degrade differently, but the average time for a plastic bottle to completely degrade is at least 450 years. Some bottles take 1000 years to biodegrade, while bottles made with Polyethylene Terephthalate (PET or PETE) will never biodegrade.
These facts made me decide to ban plastic bottles from my home as much as possible, and motivate me to retrieve ONE plastic bottle.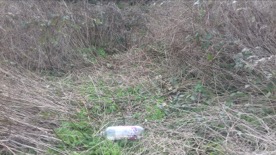 |