Sustainable Food Club Survey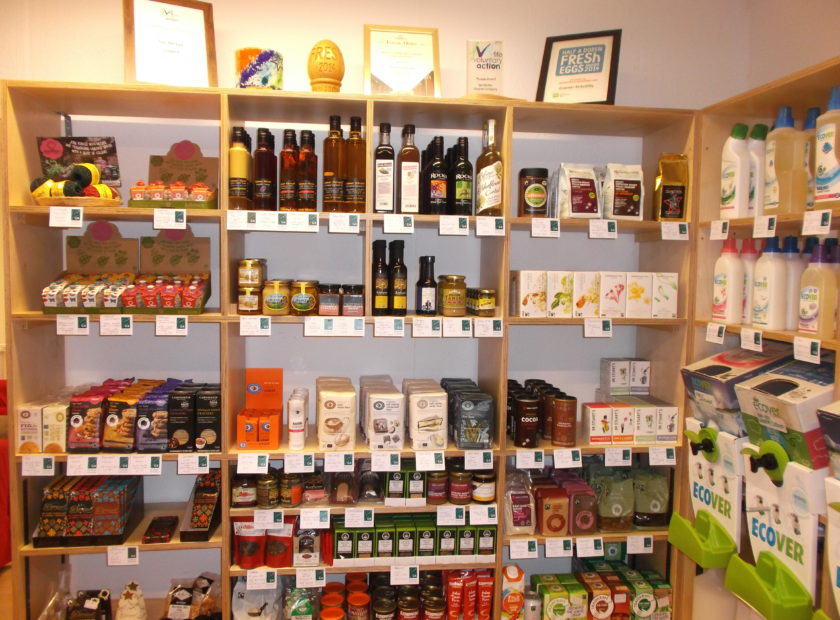 In October 2014 we re-launched our High Street Hub and Eco Shop, with a wider range of ethical and Fairtrade products, local food and drink, gluten-free, organic and vegan groceries, home and energy-saving products and ethical gardening gifts. We've added new Ecover product lines and refill dispensers to reuse and refill your empty Ecover bottles.
We are currently exploring the development of a Sustainable Food Club which would operate from, and complement our Eco Shop In Kirkcaldy and its aims. By extending its remit we would hope to provide a means of making sustainable food (by sustainable we mean the whole food chain: farming, production and manufacturing to transport and distribution to deliver adequate and affordable nutrition) accessible to the local community. The Food Club would create a local distribution system that provides affordable and ethical wholefoods, basic groceries, and seasonal, local produce, fostering connections between local producers and consumers, and supporting members in their sustainable choices.
We need you to help us to develop this project. We would be really grateful if you could complete this short survey to give us some feedback on our ideas so far. In appreciation of your time to give us your views, we will enter all participants into a prize draw for an Ethical Hamper from our Eco-shop. If you would like to participate in the survey, please follow the link below.
|