Sew & Repair Classes – Blog 1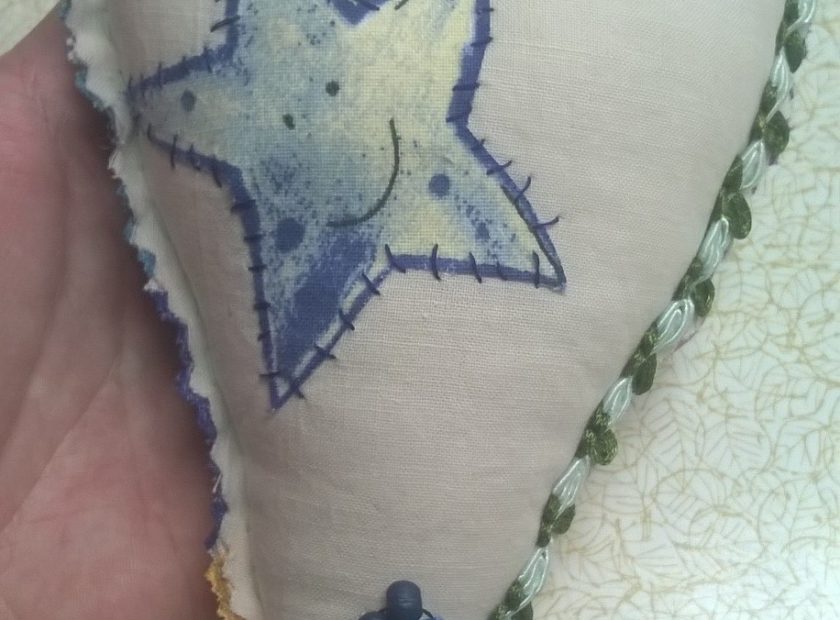 I've been lucky enough to get a place on one of the series of sewing classes that Greener Kirkcaldy are running this year. The programme runs for six weeks and started on Thursday 15th October. This blog is about the first two classes and I will write two more blogs about the rest.
In my first blog I would like to share a few things that I have learned so far. The first two classes have been all about the basics of sewing. 

What do you need? What is a good basic starting kit if you want to start sewing?
Needles (various sizes)
Measuring tape
Pins (preferable glass heated)
Dress making Scissors (7/8 inch)
Embroidery scissors – Sharp point
Embellishments (like buttons)
I did not know this, but when you cut paper with scissors they become blunt. So you should buy new scissors for sewing and never use them on paper so they will stay nice and sharp.
One extra helpful, but not necessary, tool is a pair of pinking shears. They will help to stop your cloth from fraying.
What we did in the first two classes
Pin cushions
In the first two classes Gabbi taught us some basic hand and machine sewing skills and we used these to make our very own pin cushions to take home.
As you can see we used a heart shape and several embellishments. I cut the edges with a pair of pinking shears  so I did not have to hem the edges but could simply stitch two pieces of cloth together.
Here are a few things I learnt about making pin cushions.
You can use a simple running stitch to stitch two identical pieces of cloth together.
When sewing the pieces together, make sure to leave about 1.5 inch open for stuffing.
Don't use any sharp objects to stuff the cushion as you can pierce or damage your cloth. Chopsticks or simply your fingers would be best.
You can use any embellishment you like make it nice and colourful but don't use too many as you want to leave space for putting your pins!
Some work done by others in the class:
Basic Stitches 
To finish this blog, here are some simple basic stitches we learnt that you might like to practice on an old t-shirt or a bit of left over cloth.
Sewing is great fun and definitely not hard to learn! I'm looking forward to being able to repair my clothes myself and saving them from being thrown out.
The next four classes are about making repairs to and upcycling clothes. Keep an eye out for my next two blogs!
Greener Kirkcaldy Sewing Classes
There are a couple of spaces left on our Thursday and Saturday Sew and Repair classes which run weekly until Saturday 21st November. Find out more here. Get in touch for more information and to book your place by calling 01592 858458 or emailing info@greenerkirkcaldy.org.uk.
|