Sew and Repair Classes Blog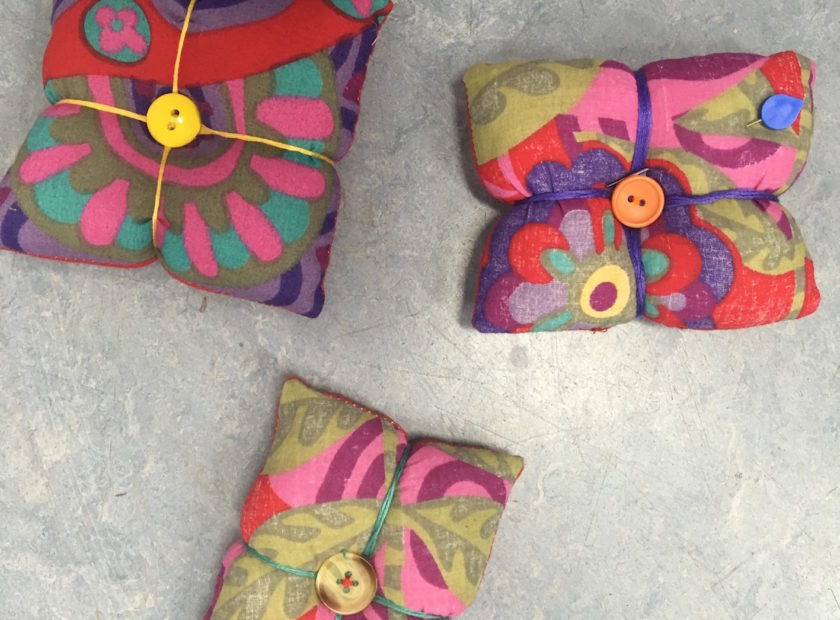 New Media Volunteer Justine joined us after coming along to one of our programmes of Sew and Repair Classes. She shares her experience of the classes in her first blog.
With a dozen or so more individuals all willing to learn how to repair or repurpose their favourite jeans, jackets or trousers, so began my own little project: taking in a pair of trousers, that along with a few other (now rescued) items, were previously destined for the charity shop or bin.
The funny thing is, I had no idea how to do that nice invisble hand stitch, nor had I a scooby-clue about how to use a sewing machine. Threading it, winding a bobbin. Nothing. I had a sewing machine gifted to me almost 20 years ago, which has travelled the length and breadth of the country being used by family and friends… but never used by its rightful owner… until now!
To claim back my sewing machine and begin the process of getting to know it and really use it has been a privilege. Being able to look at clothes, fabrics and materials in a completely new light has also got my imagination going wild. Along with some inspiration and guidance from Youtube and Pinterest, my ideas for repurposing clothes and old duvets for cushions, storage solutions and more are starting to take form.
They say enthusiasm is infectious and now I've caught the sewing bee bug. With such knowledgeable and enthusiastic teachers, Gabbi and Claire have made these classes worth stepping out the house for on dark, winter Monday evenings. Watching these masters at work, advising and coaching, has given me a glimpse of their sewing talents and so a new found respect for sewing as a skill and artform. As just a '6 week old beginner sewist', these classes have inspired me to do my best to reuse and repurpose clothes and fabric, and my newly adjusted trousers are now sitting pretty on me and not wasting away in a landfill.
Here's to a more creative, greener Scotland!
|