Roasted Beetroot Salad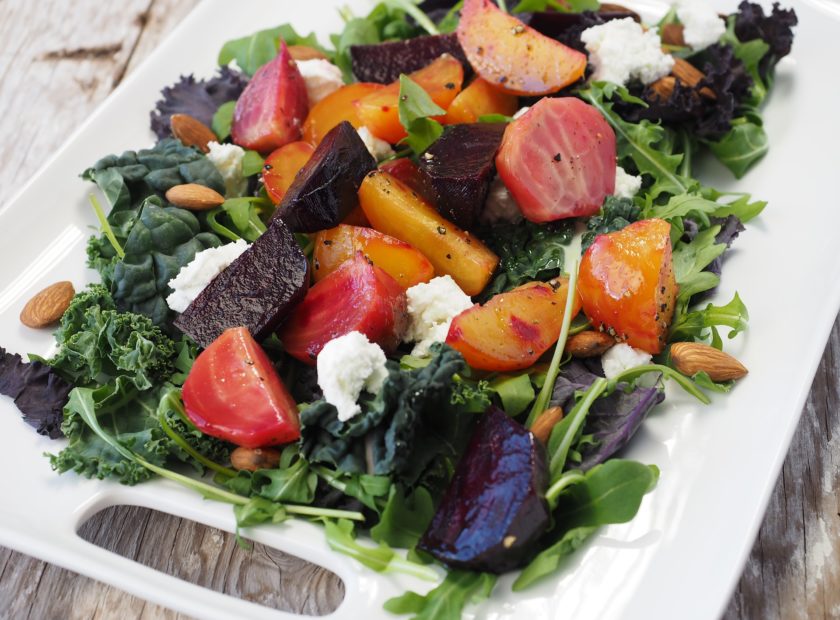 The latest in our "How To Make" series from our Community Chef Iain is Roasted Beetroot Salad. Iain will take you through step by step how to make Roasted Beetroot Salad.
Our Community Chef Iain loves beetroot as it is an amazing and versatile ingredient. "It is great raw, pickled, roasted, and even smoked. There are different varieties of beetroot with red being the most common. Golden beetroot is a vibrant yellow colour, and candied beetroot has a red marbled pattern. The flavours don't differ too much, but a mixture of different varieties makes for a colourful dish."
Method
Use as many beetroots and varieties as you want.
To roast the beetroot
Turn the oven on to 170C.
Peel (I suggest using gloves as stains hands) and cut beetroots into equal-sized chunks, then put on a roasting tray. You can add any herbs and spices you like to the roasting tray – rosemary works well, and fennel seeds are also great. Also, basil, caraway, chives, cloves, coriander, cumin, dill, ginger, fennel, allspice, sage, thyme and tarragon suit it's sweet and earthy flavour. Just scatter over the beetroot.
Then drizzle with olive oil, season with salt and pepper, and roast for approx. 45mins.
Every 15 minutes give the tray a shake. Keep cooking until tender and then leave to cool.
Keep the cooking juices for your salad dressing.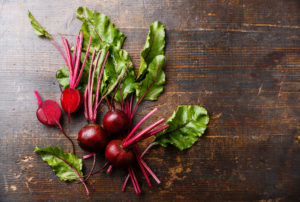 Salad dressing
Drain the cooking juices into a jug.
Add a splash of balsamic vinegar, a teaspoon of mustard, and 1 teaspoon of sugar.
Blend and mix while slowly adding olive oil until the dressing thickens slightly.
Taste and season for a nice beetroot dressing.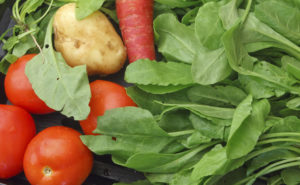 To make the salad
Use whatever salad leaves and ingredients you have to hand. Iain's choice would be walnuts, goats cheese, orange segments, and sometimes smoked bacon.
Place all the salad ingredients in a bowl including the roasted beetroot.
Add a little of the dressing to the bowl and stir all the ingredients gently with a large spoon.
You can add more dressing when you serve it on a plate.
Enjoy!
|