The Lang Spoon Community Kitchen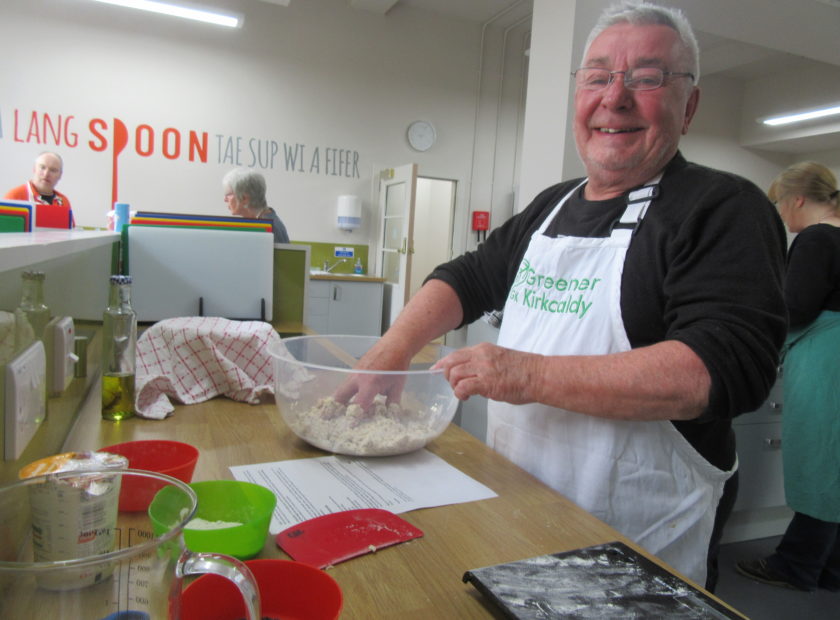 The Lang Spoon Community Kitchen is our community kitchen at 8 East Fergus Place, Kirkcaldy – it is actually made up of two kitchens – a Community Training Kitchen, offering workshops and courses, and a Production Kitchen.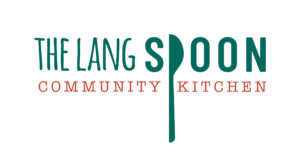 Our Community Training Kitchen has 8 workstations, and offers training, volunteer and work experience opportunities, life-long learning around food production and preparation, community meals and engagement with our community on healthy, sustainable food. It hosts a wide range of events, courses and workshops on all aspects of food and drink – plans include Beginners Breadmaking, Indian Vegetarian Cooking and Eating Well on a Budget.
We are hosting a regular community meal: a welcoming space to share a tasty, two-course, home-cooked meal with other people. Anyone can come along and pay what they feel towards the cost of the meal or help us out with some time on the night. See our events page for upcoming dates.
Our Production Kitchen is next to our newly refurbished events space. All three spaces are available to hire – find out more.
We also have a small kitchen garden growing fresh ingredients.
The Lang Spoon Community Kitchen was created as part the refurbishment of our new building at 8 East Fergus Place, Kirkcaldy, and funded by the Big Lottery Fund's Community Assets programme. This was part of our Community Food Hub project which aimed to create a place for people to come together to grow, cook, eat and learn. This project also included the development of our Community Training Garden at Ravenscraig Walled Garden. Read more.