Lang Toun Cycles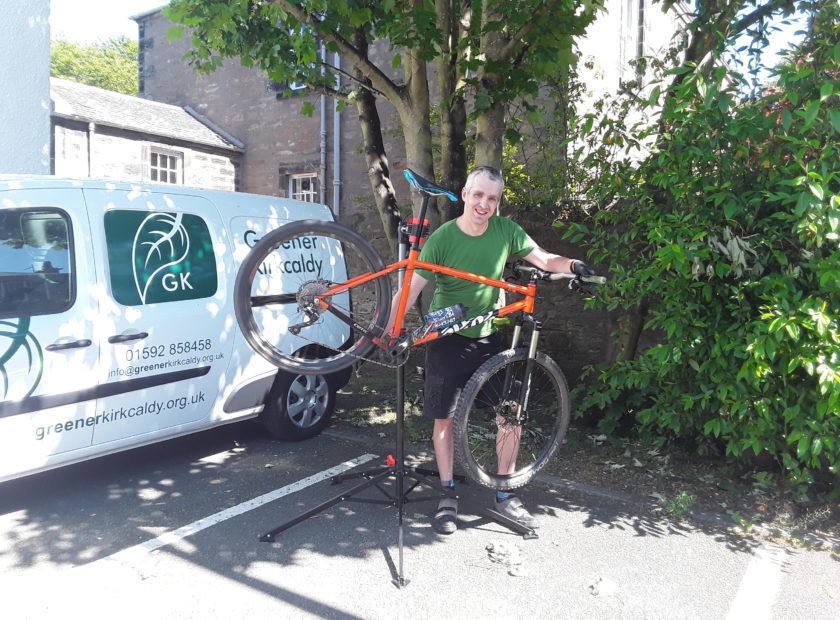 Coming soon – a brand new community bike shop for Kirkcaldy!
Our brand new project – Lang Toun Cycles – will be a new community bike shop in the heart of Kirkcaldy. It will offer cycle servicing and repairs, sales of refurbished bikes and accessories. It will also house our bike and electric-bike loan scheme and we'll be running bike maintenance workshops and free 'Dr Bike' events, where anyone can get a safety check and simple repairs carried out on their bike.
The shop will operate as a social enterprise, with all profits invested in getting more people in Kirkcaldy cycling. Whether you're new to the world of cycling, an experienced cyclist, or just an everyday person who cycles, we'll do everything we can to get, and keep, you cycling smoothly and happy.
We are currently looking for new town centre premises for the project and hope to open this Summer, but for the time being we are operating a temporary Cycle Surgery from our building at 8 East Fergus Place, where we will soon be offering regular reasonably priced bike servicing and repair options. Longer term, once we have a larger location, we will offer bike maintenance workshops, and will also be looking for donations of old bikes that can be repaired and refurbished to then be sold from the shop.
Lang Toun Cycles is funded by the Scottish Government's Climate Challenge Fund and Path for All's Smarter Choices, Smarter Places, with the aim of making it easier for people in Kirkcaldy to cycle more.
For more information, please contact:
David Glover
Cycle Workshop and Retail Coordinator
07923 159242