East Fergus Parklet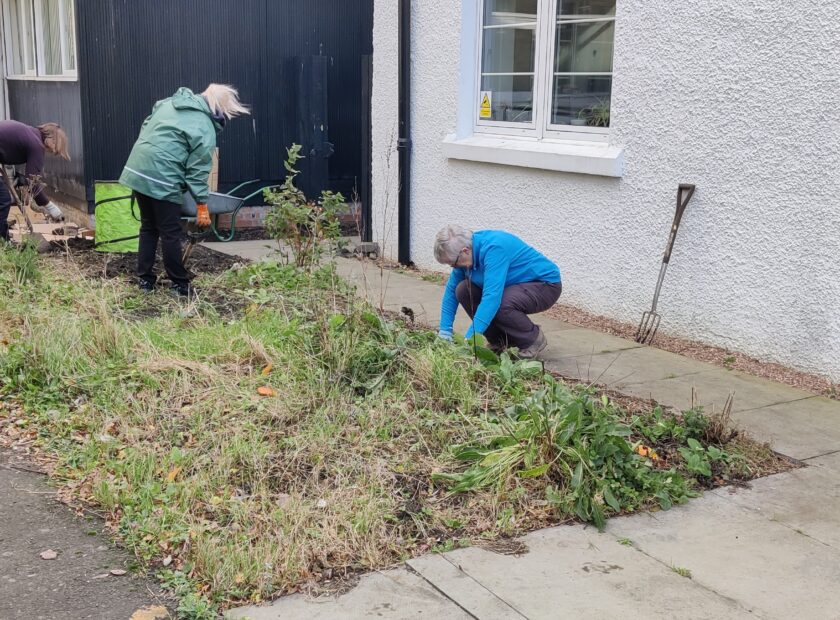 We are transforming a small area of disused land on East Fergus Place between our community building and New Volunteer House to create the East Fergus Parklet.
Greener Kirkcaldy volunteers are working on the parklet over the winter and it will come into full bloom in summer 2023.
The parklet will help biodiversity by provide a homes for wildlife including a bug hotel, small pond and wildflower and grass area. Some of the features set to be included are wildflower areas, a bug hotel and even a small pond. One of our volunteers has created a stunning visual impression of what the area should look like (image of drawing below).
The East Fergus Parklet project is part of the Volunteering Matters' Action Earth campaign which wants to help local communities respond to climate change. In Scotland we need to change how we view and use the world around us. A nature-rich future is our best response.
Here are some photos of the project so far…
This slideshow requires JavaScript.
Funder
This project is supported by Action Earth.
Action Earth supported around 140 projects in Scotland in 2022 with grant awards of up to £500. These grants are aimed at groups who support and encourage volunteer activity through practical environmental projects for people of all ages, backgrounds and abilities.  Grant funding for the campaign is provided by NatureScot.