New products in our Eco Shop – August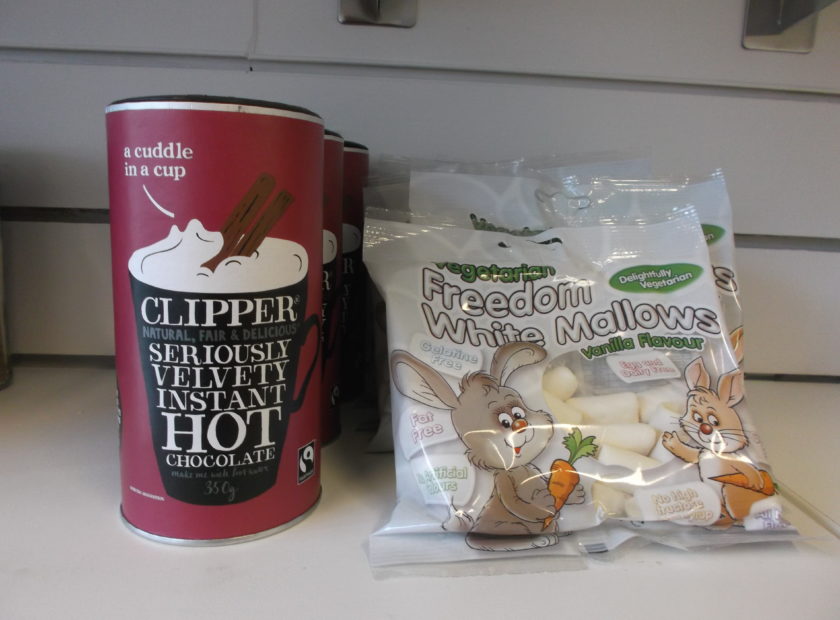 Looking for ethical groceries? We have a range of fair trade and organic products in our Eco Shop, including Fair trade tea, coffee, biscuits, savoury snacks and fruit juice, with many now on Special Offer!
And we have new products in every month, so pop along to see what's new in.
This month: yummy vegan marshmallows to go with our velvety hot chocolate. A delicious, warming and ethical antidote to the cooling nights.
|