Make your own Christmas wrapping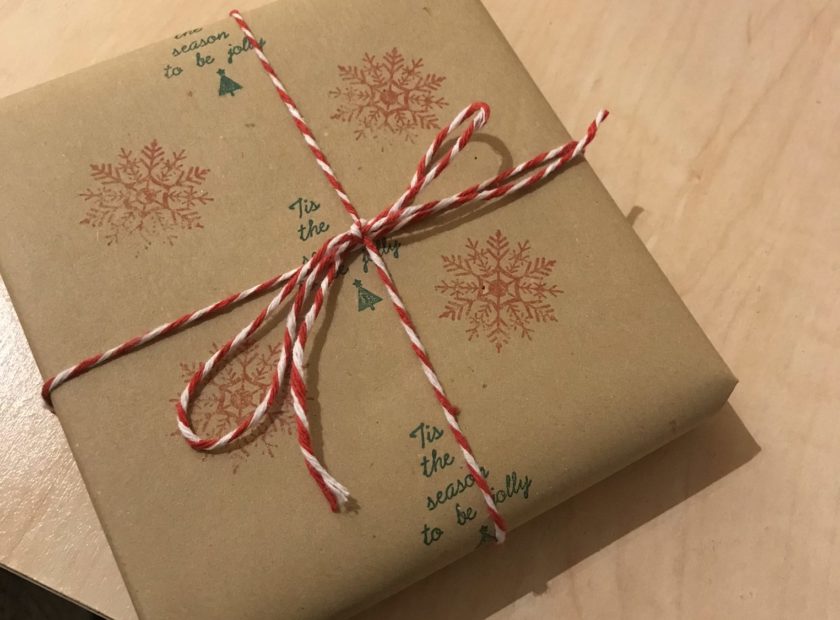 Did you know that not all Christmas wrapping paper is recyclable? In fact, a lot of it isn't. There are lots of reasons why the paper may not be recyclable. Certain dyes used, glitter, foil, plastic backing, laminated patterns, ribbons, sellotape….all of these can make the paper non-recyclable. Even some of the thinner papers can't be recycled because they don't contain the amount of fibres to render it useful enough.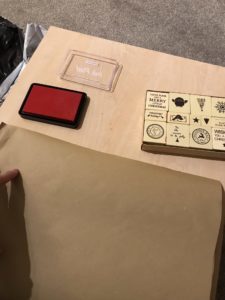 This year, I decided to give home made wrapping paper a go! You can buy recycled wrapping paper if you don't want to make your own, but it does tend to be quite a bit more expensive than the regular stuff. Instead, I bought large rolls of brown paper, inks and stamps and got to work. Fun to get the kids involved as well! The paper is completely recyclable, looks unique, and you can even source paper tape online, so you don't have to peel off the sellotape.
I have to admit… my first few attempts were not pretty. You need a flat surface and to dab at the ink, not sink the whole stamp in, or else you end up with lots of half stamps/corners of stamps… but once you get the hang of it it's actually really simple!
I chose to roll my paper out and stamp it before wrapping, but if you have a simple box to wrap, you might be able to decorate after, although this is a little bit more tricky!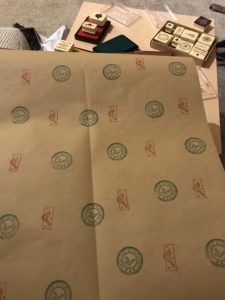 You can also buy plain brown gift bags and tags in various sizes, and then decorate these however you like with stamps or pens etc. too. You can get all of these resources in any craft shops. I also found some really nice twine that you can use in place of ribbons. It can be reused and if it goes in the bin it is going to degrade a lot faster than ribbon!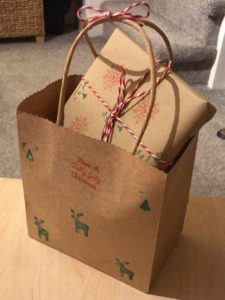 Another option which is a bit more creative, and cheaper, would be to make your own stamps. You can do this by cutting a potato in half and cutting a shape into the end of it. Use this to dip into ink or paint and decorate your paper that way. The kids might find this more fun!
If you don't fancy the stamping option, you can always wrap your gifts in some nice material that can be used time and time again. This is the norm in places like Japan, and if you ever shop in Lush you'll notice they have started to promote this as part of a waste reduction incentive as well.
Hope you like some of these ideas and have fun creating your own environmentally friendly Christmas wrapping!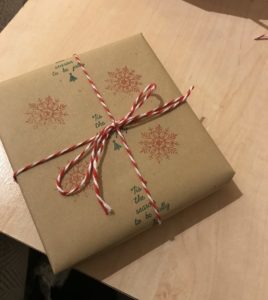 |